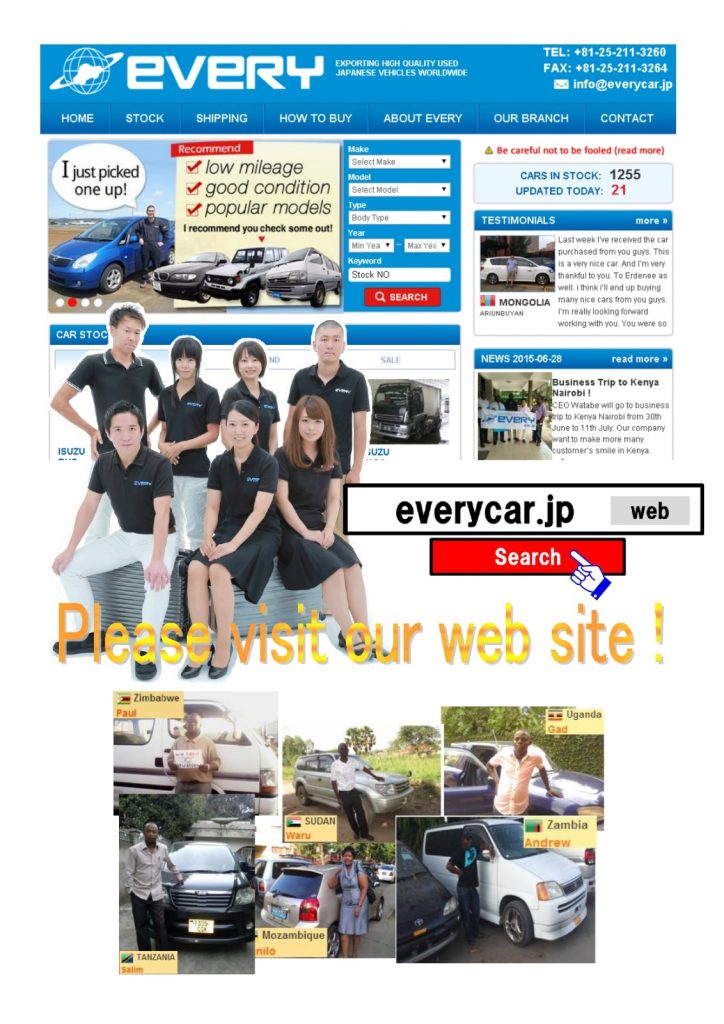 We always put customer's success first and act with team support and the fastest shipping to help you succeed. Let's succeed together in a long-term partnership.
If our customers are successful, the people around them will smile and we will be even more happy.
And the lives of our customers will be enriched, and we can be enriched together by doing many businesses together.
I always want to build partnerships with our customers that way.
If you are interested to buy any vehicle , please check our list.
The stock list of EVERYCAR.jp (*Click to open the page)
Whether you're buying from another company or have never imported, please contact us first.
Let's build the best partnership and enrich together.
We do our best work for all customer's success.
It's for SDGs Goal number 17 "PARTNERSHIP FOR THE GOALS"
Work Together !
CEO Yuichiro Watabe
———–
"EVERY's MISSION – To make smile in all over the world"
EVERY CO LTD since 2006 year
E-mail : y-watabe@everycar.jp
Mobile and Whatsapp :+819072259491