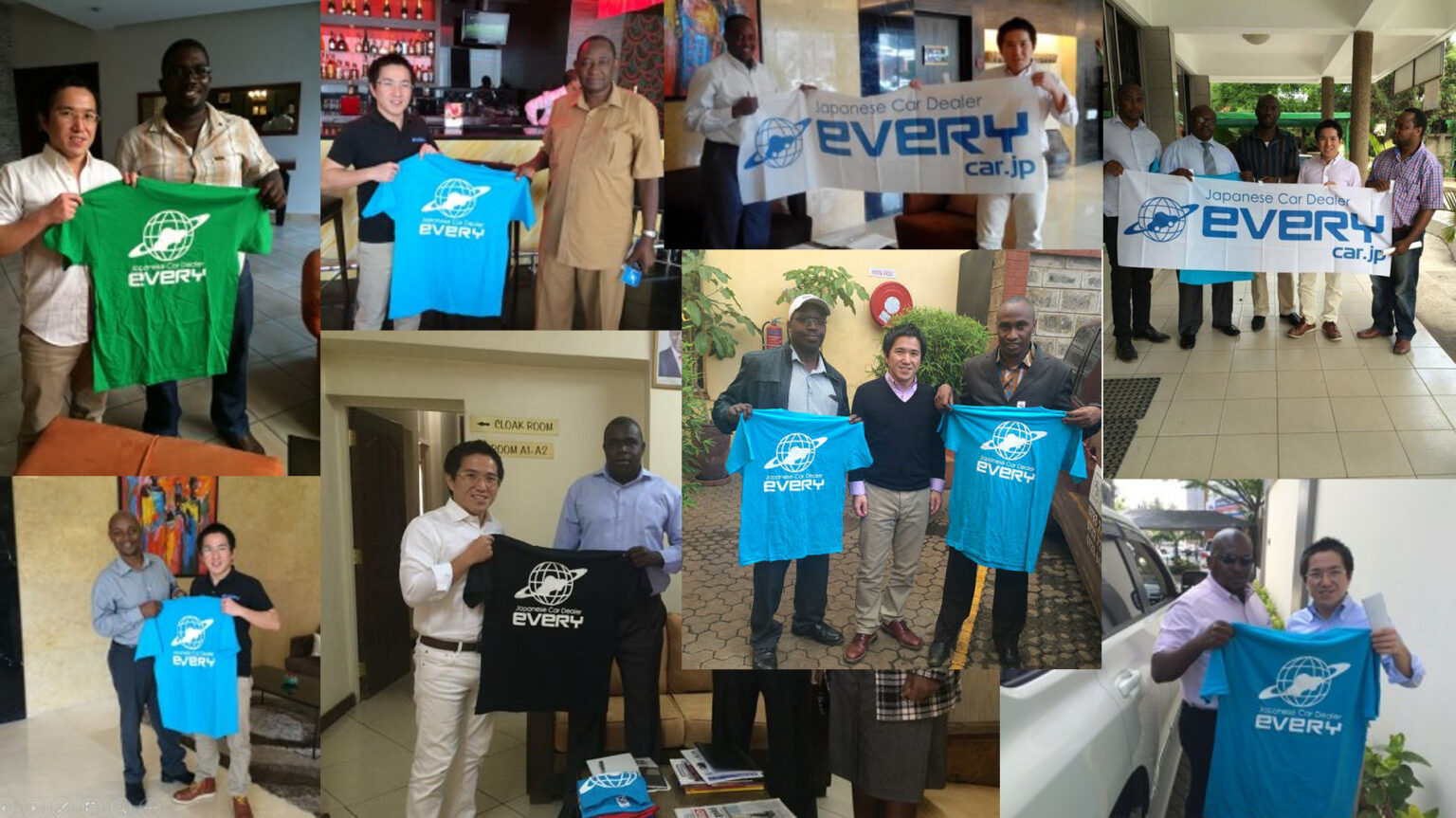 We always put customer's success first and act with team support and the fastest shipping to help you succeed. Let's succeed together in a long-term partnership.
If our customers are successful, the people around them will smile and we will be even more happy.
And the lives of our customers will be enriched, and we can be enriched together by doing many businesses together.
I always want to build partnerships with our customers that way.
We utilize all communication tools to achieve Customer's Success.
EVERYYCAR has "EVERY's Local Agent System" and "EVERY's Local Partner's System" to make it easy and safe for users with no import experience to purchase used cars from Japan.
For details of EVERY's Local Agent System, please refer to this page.
For details of EVERY's Local Partner's system, please refer to this page.
By purchasing a car from EVERY, we want to improve your life and help you succeed in your business.
We look forward to growing with you.
If you are looking for any Japanese vehicles, cars and truck and bus for sale, please check our list.
The list of Japanese Used CAR, Truck and Bus exporter EVERYCAR.jp (*Click to open).
We do our best work for all customer's partnership.
It's for SDGs goal number 17 "PARTNERSHIP FOR THE GOALS".
Let's work together!