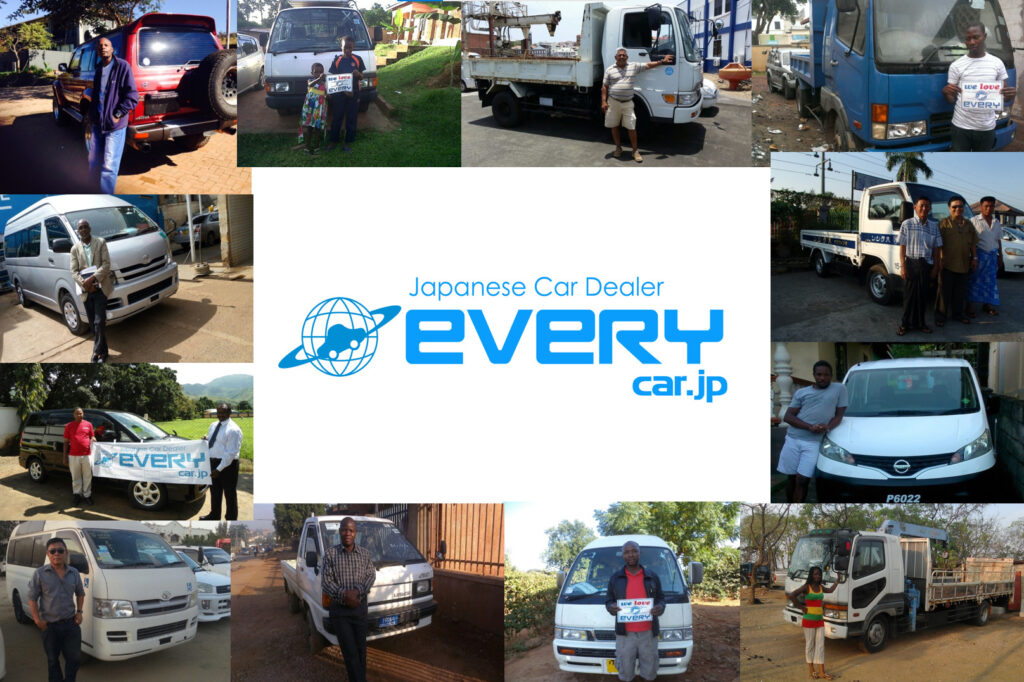 This is part of the Every Global Market System.
There are general representative of EVERY Co Ltd in each country.
You can join the network of representative even if you have no import experience.
You don't need to know how to import or calculate taxes.
Every our representative in your country can calculate and import cars from Japan.
If you can work as a local agency, you will be awarded a commission by ordering a car, from which referral points will be awarded as further referrals are spread.
In the world, Electric vehicle is being promoted toward decarbonization, and I think that the ratio of Electric vehicle cars in the world will probably increase considerably in the next 10 to 20 years.
However, many countries around the world have not yet developed road infrastructure, and many countries have high annual economic growth rates and low per capita GDP, and many countries have automobile ownership rates in the 10% range. In the medium to long term, demand for used cars in Japan should continue to increase.
In addition, it is expected that the export needs of used Electric vehicles will increase from around 2030.
Japan is one of the world's leading automobile industry countries.
If you can do business in your area with Japanese used cars, trucks and buses, you will surely be successful.
Let's move forward together.
Please contact us if you are interested in the Every Local Agent System.
If you are looking for any Japanese vehicles , cars and truck and bus , please check our list.
The list of Japanese Used CAR , Truck and bus exporter EVERYCAR.jp (* Click to open).
We do our best work for all customer's partnership.
It's for SDGs Goal number 17 "PARTNERSHIP FOR THE GOALS"
Let's work together !!
Best regards
CEO Yuichiro Watabe