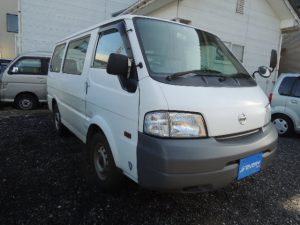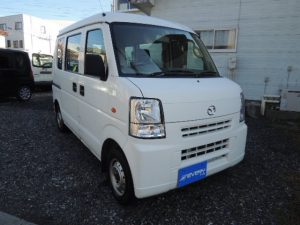 We recently bought two vans from a company in Niigata city. Both cars are in good condition and still usable. We purchase from end users directly, not from auctions, so we buy cheaply. Since the car is nearby, it can be repaired easily.
2012 VANETTE VAN is good for the Kenyan market. 2012 Sep registration, 1,800cc Petrol, part time 4WD. The body and running condition is good. I think it is easy to pass the QISJ inspection without any problems.
SCRUM VAN is same as SUZUKI EVERY VAN. 2013 SCRUM VAN has AC, PS, WABG, Part time 4WD, MT. Although it is a small car, it can carry a lot of luggage. It is very popular in Japan, and used cars are also traded at high prices.
Please feel free to contact us.
2012 VANETTE VAN  https://www.everycar.jp/nissan/vanette-van/2012/737712/
2013 SCRUM VAN  https://www.everycar.jp/mazda/scrum/2013/737891/
If you are looking for awny Japanese vehicles , cars and truck and bus , please check our list.
The list of Japanese Used CAR , Truck and bus exporter EVERYCAR.jp (* Click to open).
We do our best work for all customer's partnership.
It's for SDGs Goal number 17 "PARTNERSHIP FOR THE GOALS"
Let's work together !!
Best Regards,