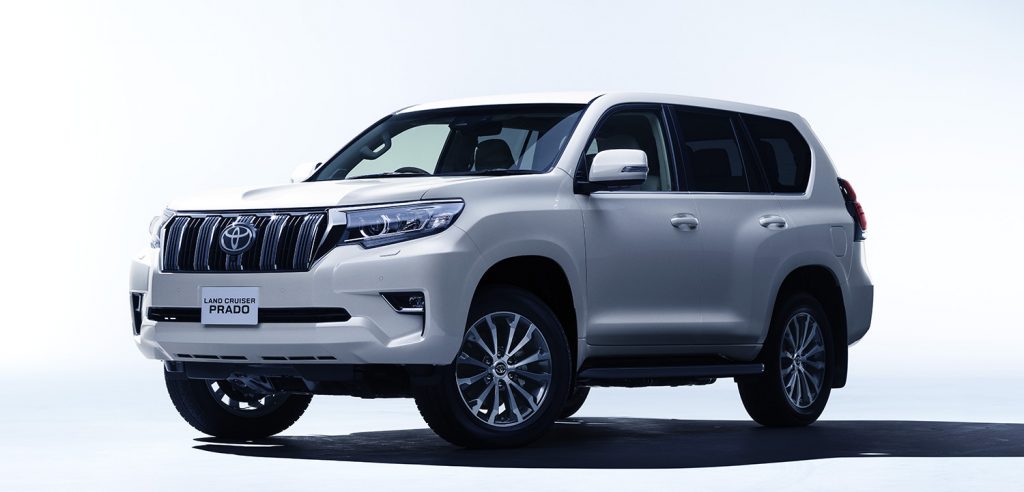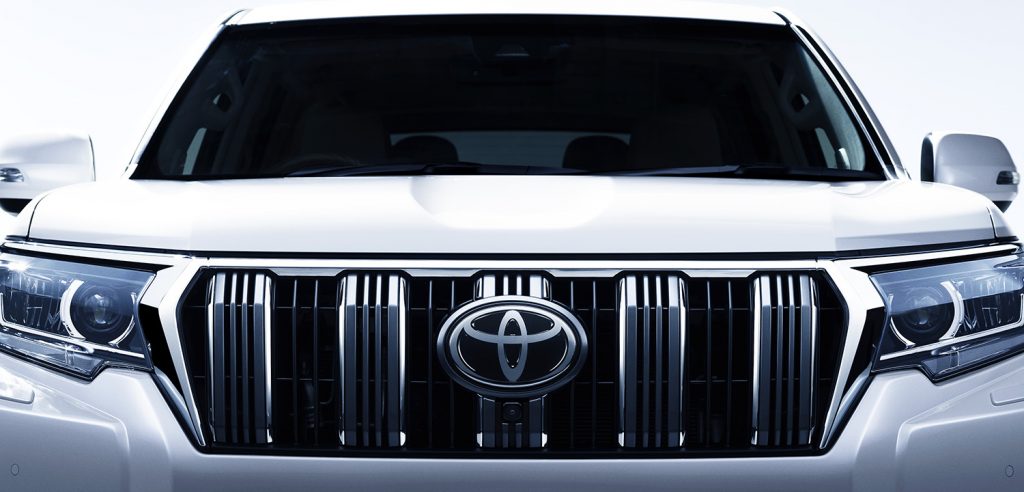 Toyota released Land Cruiser Prado with a minor change and released it from September 12th. The new Land Cruiser Prado has evolved into an exterior which further enhanced the strength and advancedness. In addition to making the central part of the hood a form considering forward vision, the front produces powerfulness by bundling large front grill and head lamp. In addition to using LEDs for all cars, the newly set 19-inch aluminum wheels (cutting brilliance + dark gray metallic paint). 
In addition to suppressing the pop-off of the combination lamp, the rear realizes a more stable stance by changing the design of the garnish. In addition, as for the outer plate color, nine colors including newly set coloring brushish swallowtail glass flakes (option setting) and avant garde bronze metallic are set. The interior color was set for all 2 colors including the neutral beige of the new setting color.
The interior enhanced the visibility by lowering the upper part of the register ring (air conditioning outlet), and emphasized the modernity by setting the navigation to a thin shape of the tablet type. Also, by applying metal decoration to the center cluster and meter panel, the sense of fine quality was improved. The steering wheel is designed with consideration for ease of grip, and it also directs the sense of unity with the instrument panel by applying exclusive decoration.
In addition, the collision avoidance support package "Toyota Safety Sense P" and the drive start control all the standard equipment. In addition, a function to support safe driving such as setting a blind spot monitor newly was added. In addition, Torsen LSD adopted for the first time as a rankle series and Drive mode select that can select 5 driving modes (NOMAL, ECO, COMFORT, SPORT S, SPORT S +) according to the scene to "TZ – G" grade Standard equipped, pursuing running pleasure. We reviewed the grade system of diesel cars, added seven passengers to "TX" and five-seater to "TX" L package ".