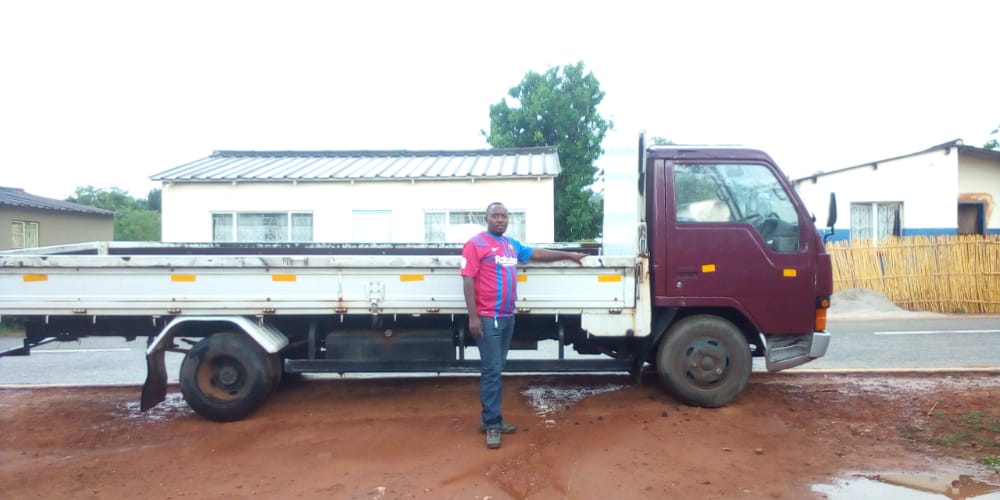 The customer sent the photo and reviews of the MITSUBISHI CANTER which he bought from EVERYCAR.jp
[Thank you today I received my truck although it's not in good condition.]
MITSUBISHI CANTER FE435F-500177
1986 Year model / 3,600 cc / Manual / P-FE435F / Flat body / 4D32 Engine
This MITSUBISHI CANTER has been used for 35 years in Japan in very good condition.
And this customer was looking for a flat body truck for use in his transportation industry, and was looking for a canter with a tough engine, the 4D32.
This is a 2 ton truck, but it has a long body and can carry a lot of luggage.
Since it is a 4D32 engine, it has strong power and is tough, and it should continue to be a big success in Zambia for a long time.
The 4D3 series engine is a very strong engine that represents Canter and is popular all over the world.
Older trucks are also easy to repair and are very popular in Zambia, Uganda and Tanzania.
[4D3 Engine]
An OHV compact diesel engine developed for passenger cars and the successor to the 4DR diesel engine. Starting with the 4D30 type of 3,298 cc 90 PS installed in the canter in 1978, the 4D31 (3,298 cc 100 PS), which is a direct-injection diesel turbo, and the 4D32 of 3,567 cc 110 PS appeared in 1985. After that, the lineup was expanded to 4D33 (4,214 cc), 4D34 (3,907 cc), 4D35 (4,561 cc), 4D36 (improved version of 3,567 cc / 4D32), and it is still the main engine of Mitsubishi small and medium-duty trucks. It continues to exist. In addition, the number of shipments as construction machinery and industrial engines is large. The 4D34T4 was also used in the JASO standard diesel engine lubricating oil valve train wear test (JASO M354: 1999). In the early 2000s, there was a lineup of products that were converted into LPG engines based on the 4D34.
If you are looking for MITSUBISHI CANTER , please check our list (*click to open)
We do our best work for all customer's partnership.
It's for SDGs Goal number 17 "PARTNERSHIP FOR THE GOALS"
Let's work together !!
Best regards
———————-
"EVERY's MISSION – To make smile in all over the world"
EVERY CO LTD since 2006 year
E-mail : y-watabe@everycar.jp
Mobile and Whatsapp : +819072259491