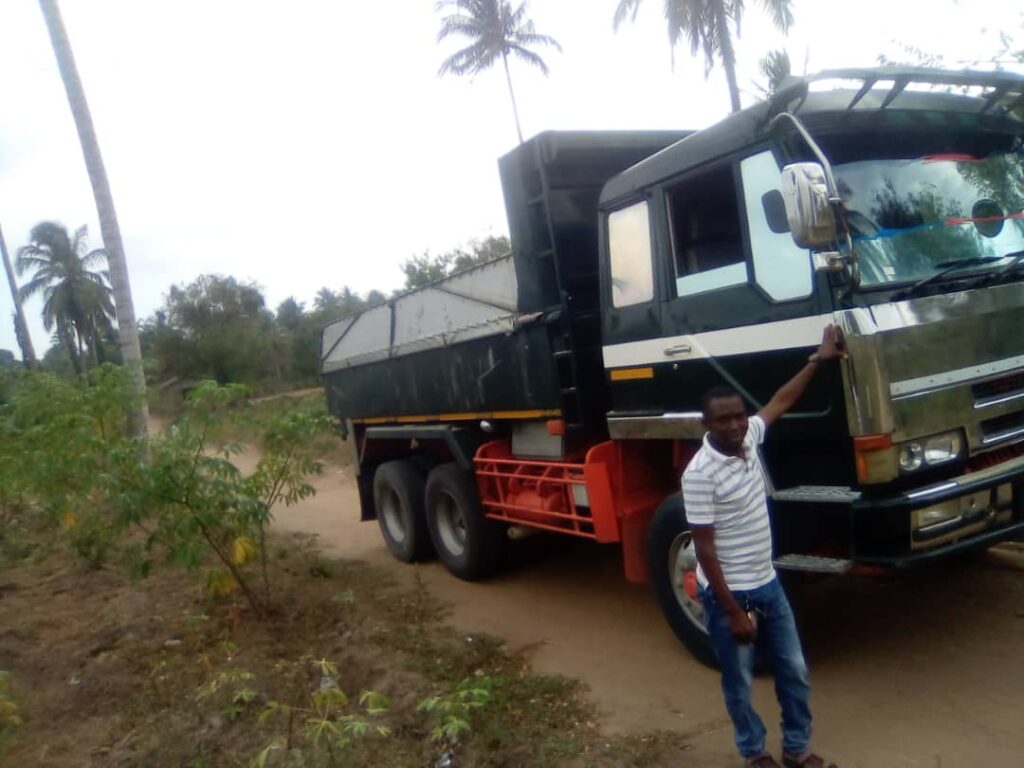 The customer sent the photo and reviews of the MITSUBISHI FUSO TRUCK which he bought from EVERYCAR.jp
[The truck is in total good condition.]
1994Year , 16750cc , U-FV416J , 10 ton dump , 8DC10 Engine Horse Power: 335H/P
There are three types of Mitsubishi Fuso trucks.
1. MITSUBISHI FUSO SUPER GREAT
2. MITSUBISHI FUSO GREAT
3. MITSUBISHI FUSO TRUCK
3. MITSUBISHI FUSO TRUCK is sometimes used as another name for 1 and 2, but 1 and 2 vary depending on the model year.
The 10-ton dump of the MITSUBISHI FUSO TRUCK in the 1990s is very popular, and it is also very popular in East African regions such as Tanzania, Uganda and Zambia, as well as in the Philippines and Caribbean countries.
The reason is still a sturdy engine and a simple and tough structure that can be easily repaired.
Especially the 8DC10 engine is very high performance, this truck is an old truck that is more than 25 years old and has a mileage of more than 1 million kilometers, but it will be active in Tanzania for a long time to come.
8DC10(16,752cc、335ps、120kgm)
And here is the engine mainly used in Mitsubishi Fuso trucks.
6D22, 6D24, 6D40, 8DC8, 8DC9, 8DC10, 8DC11, 8M20, 8M21, 8M22, 10DC11, 10M20
We have sold many FUSO dump trucks all over the world so far. All trucks are still active in their respective countries.
So MITSUBISHI FUSO TRUCK promises to be a wonderful dump truck representing the world.
If you are looking for MITSUBISHI FUSO TRUCK , please check our list.
The list of MITSUBISHI FUSO TRUCK (* Click to open).
We do our best work for all customer's partnership.
It's for SDGs Goal number 17 "PARTNERSHIP FOR THE GOALS"
Let's work together !!
Best Regards,