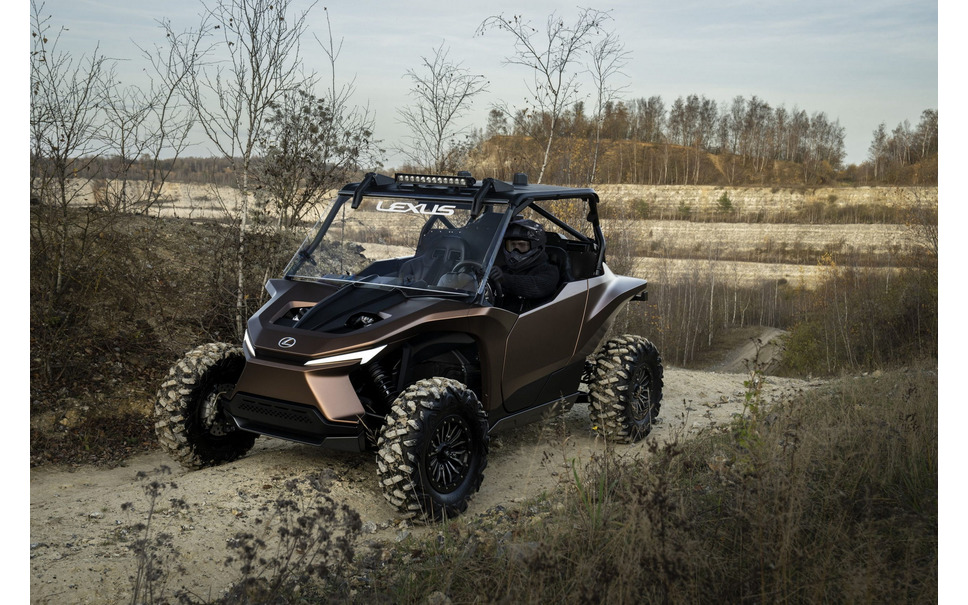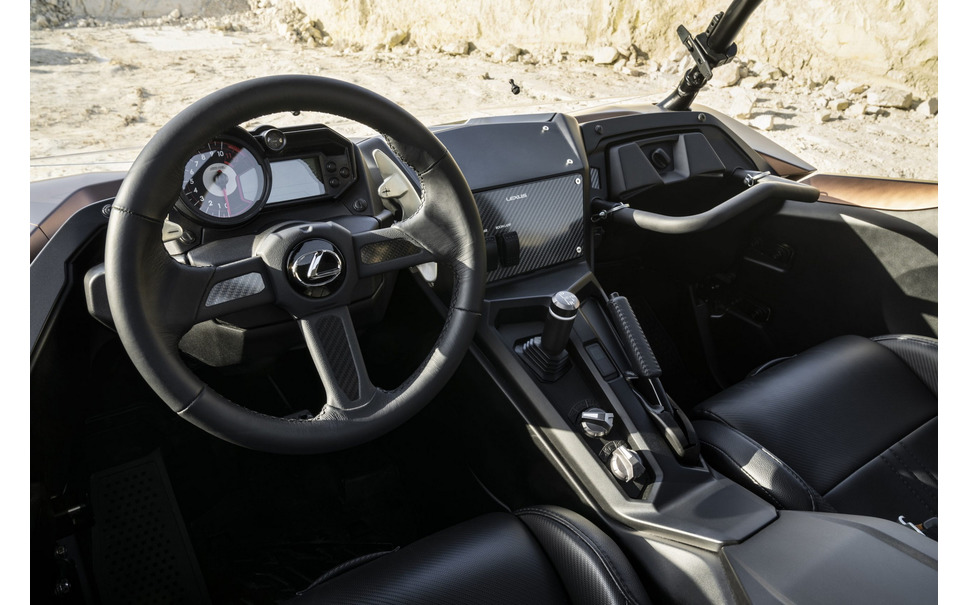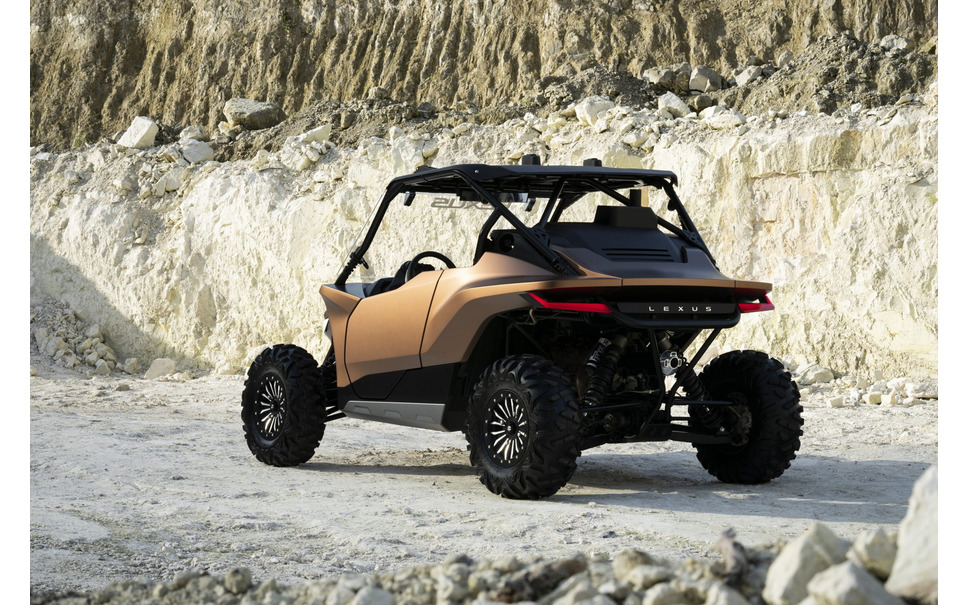 Lexus announced the "ROV Concept" in Europe on December 2nd. It will be the first Lexus vehicle equipped with a hydrogen engine.
ROV is an abbreviation for "Recreational Off-Highway Vehicle". "ATV" = All Terrain Vehicle, or "side-by-side" because it seats two people horizontally, or misused, it is also called a four-wheel buggy.
According to Yamaha, a Japanese manufacturer that handles ROVs, ROVs have a seating capacity of two or more and have a steering system similar to a car such as a steering wheel, and are widely used from leisure and sports driving to agricultural work. It is said that it is. Honda is also developing similar models mainly in the North American market.
Luxury car brand Lexus has proposed ROV as a concept model exclusively for off-road use. According to Lexus, it goes beyond on-road and off-road experiences to offer customers looking for more adventure.
The Lexus ROV concept is equipped with an exposed suspension, safety cage, and large-diameter off-road tires, giving it a look that is typical of an off-road vehicle. The body size is a total length of 3120 mm, a total width of 1725 mm, and a total height of 1800 mm. The total length of 3120mm is the smallest in the current Lexus lineup.
Starting from Lexus's human-centered philosophy, the Redesign team aimed for a car suitable for a luxury car maker without compromising the tough performance of the ROV. While protecting the occupants, a Lexus spindle design was incorporated in the front to design a body that can secure a sufficient stroke in the front suspension. In addition, the front fender is designed to protect the car body from rocks and mud.
The suspension cover connected to the rear hydrogen fuel tank protects the functional parts and expresses the durability inherited from the Lexus SUV. The body color is painted in dark bronze. Adopt a lightweight body and suspension. The Lexus "L" -motif headlights and taillights, and the rear LEXUS emblem reflect the latest Lexus design language.
In the interior, we introduced the concept of "Tazuna". It has a simple meter that can read the information that the driver needs while the driver is concentrating on driving.
The concept car pursues quality by craftsmanship that was not seen in conventional ROVs on the interior and exterior. A leather-wrapped steering wheel and shift knob, as well as a sculpturally designed seat are used. It is also equipped with a suspension that smoothly passes through the bumps. The seat uses durable synthetic leather. Even in harsh off-road driving, it meets the requirements of automakers such as quietness, durability, and reliability.
The ROV concept burns hydrogen at high speed, accompanied by the exciting sound of an internal combustion engine, enabling torqueful driving. A 1.0-liter hydrogen engine works like a gasoline engine. The red zone is a high-speed engine with a speed of 10,500 rpm. It is equipped with a high-pressure tank for compressed hydrogen, and hydrogen is supplied by an injector. Hydrogen engines are close to zero emissions, and the amount of engine oil that burns during operation is said to be negligible.
It is equipped with a lightweight body consisting of a sturdy pipe frame and suspension. We take pride in enabling a unique "Lexus Driving Signature". The agile design and responsiveness of the hydrogen engine make it a fun vehicle to drive with excellent off-road performance.
If you are looking for any Japanese vehicles , cars and truck and bus , please check our list.
The list of EVERYCAR.jp (* Click to open).
We do our best work for all customer's partnership.
It's for SDGs Goal number 17 "PARTNERSHIP FOR THE GOALS"
Let's work together !!
Best regards