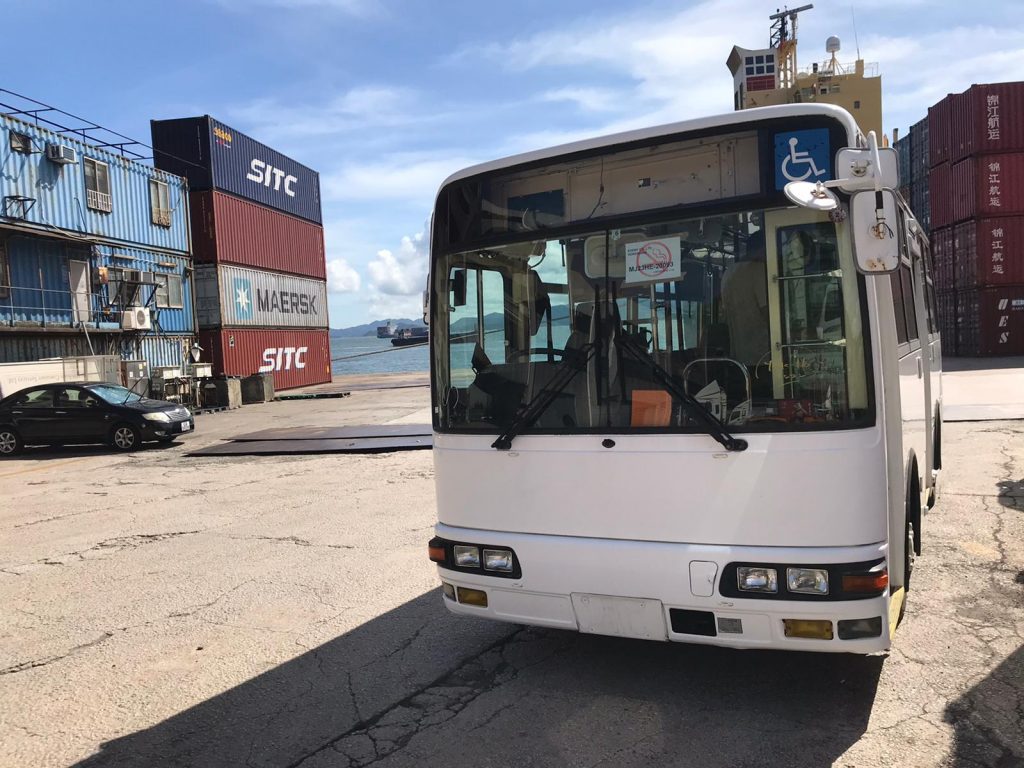 This MITSUBISHI AERO MIDI BUS was bought from one of our customer in Hong Kong.
2001Year , KK-MJ23HE
And then the customer send this movie.
It is used for port yard person in large port yard and it will be used in the city after registration.
AERO MIDI BUS is a medium-sized (partly small) bus brand of MITSUBISHI FUSO TRUCK AND BUS.
This bus has a very large number of seats , it has 29 to 42 seats , and there is also a 50-60 seat bus for larger classes.
Japanese USED MITSUBISHI buses are popular all over the world , with people from all over the world running around the city.
We contribute to the transportation infrastructure of the world by exporting high quality second-hand buses of Japan to the world.
It's for SDGs Goal number 17 "PARTNERSHIP FOR THE GOALS"
If you are looking for any MITSUBISHI AERO MIDI BUS , please check our lists.
The list of MITSUBISHI AERO MIDI BUS (*Click to open)
Thank you so much.
Best regads,
CEO Watabe
"EVERY's MISSION – To make smile in all over the world"
EVERY CO LTD since 2006 year
CEO Yuichiro Watabe / y-watabe@everycar.jp
Mobile and Whatsapp :?+819072259491