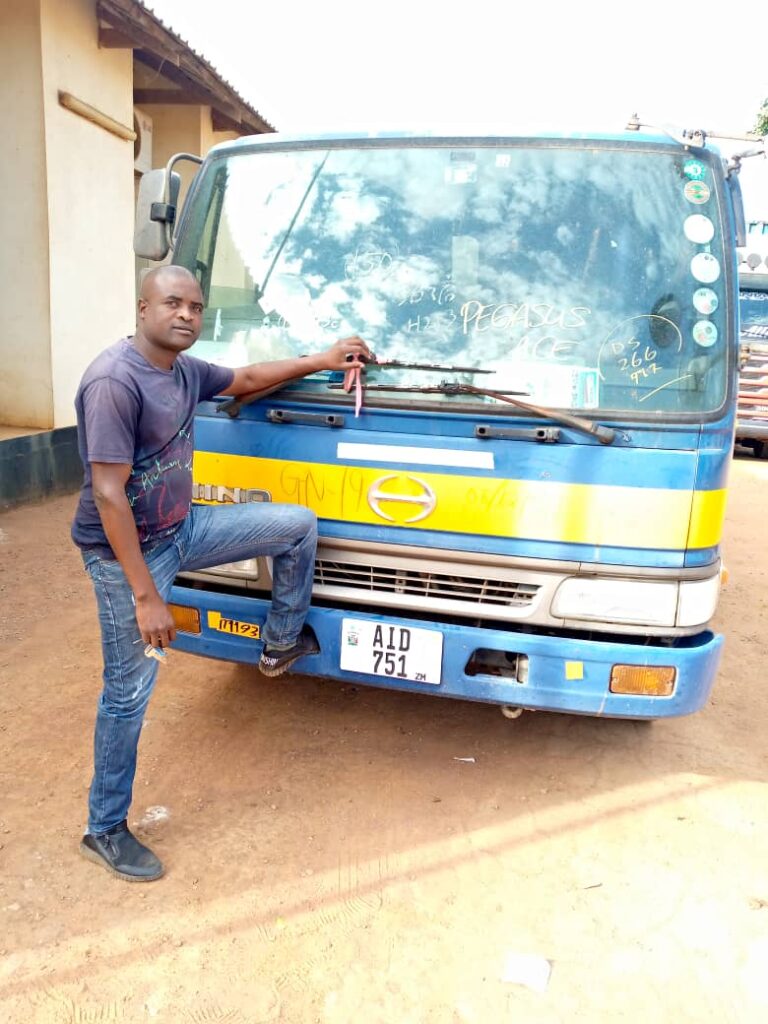 The customer sent the photo and reviews of the HINO RANGER which he bought from EVERYCAR.jp
[Thanks very much, I received the Hino Ranger. I'm doing a physical inspection.]
HINO RANGER / FD2JKBA-11936
1996 Year model / 7,960 cc / Manual
KC-FD2JKBA / Flat body / J08C Engine
This HINO RANGER has been used for 25 years in Japan in very good condition.
Moreover, this truck was used for nearly 1 million kilometers in Japan.
Of course, some repairs are necessary, but since the engine uses J08C , there is no problem at all, and it will continue to be active in Zambia from now on.
The J08C engine is very popular in East African countries such as Zambia, Tanzania and Uganda, and even older trucks are trading at a high price because this engine is very strong and tough.
[J08C Engine]
Introduced in 1992, in-line 6 cylinder, inner diameter 114mm x stroke 130mm = 7,961cc
The J08C-TI with turbo intercooler installed in the Dakar Rally machine delivers 450ps / torque of 76kgm.
[Vehicle type]
HINO Ranger
HINO Melpha 9
HINO Melpha 7 (CH series)
HINO Rainbow HR (KK / KL regulated vehicle until 2004)
HINO Rainbow RJ / RR (KC / KK regulated vehicle)
HINO Rainbow 7M (KC regulated vehicle)
HINO Blue Ribbon (hybrid vehicle including HIMR and vehicle with a total length of 9m)
HINO Selega FC (KC / KL regulated vehicle)
Hino FD1JLEG
If you are looking for Japanese Used HINO RANGER TRUCK , please check our list (*click to open)
If you are looking for any Japanese vehicles , cars and truck and bus , please check our list.
The list of EVERYCAR.jp (* Click to open).
We do our best work for all customer's partnership.
It's for SDGs Goal number 17 "PARTNERSHIP FOR THE GOALS"
Let's work together !!
Best regards
CEO Yuichiro Watabe
———————-
"EVERY's MISSION – To make smile in all over the world"
EVERY CO LTD since 2006 year
E-mail : y-watabe@everycar.jp
Mobile and Whatsapp : +819072259491