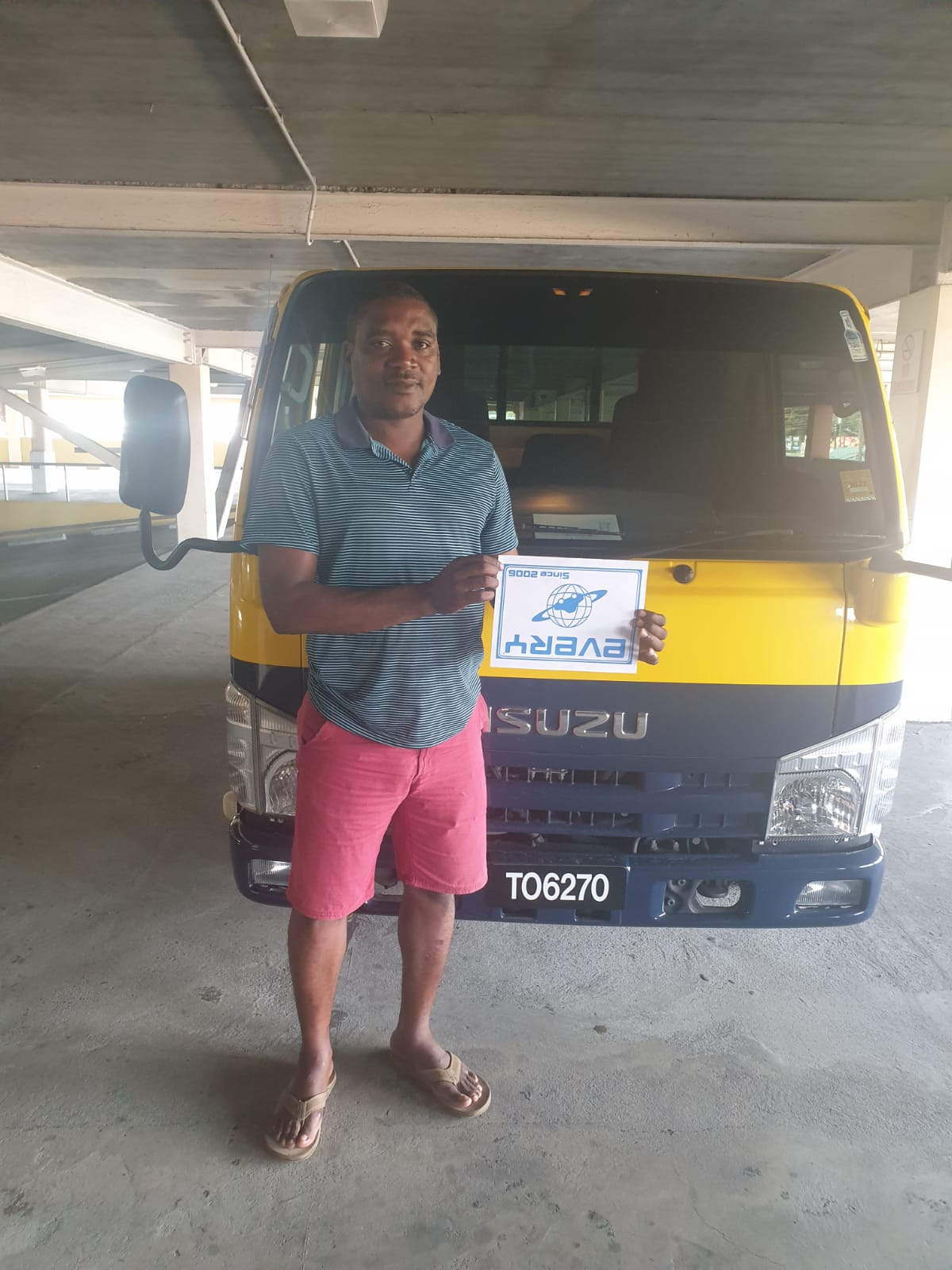 ISUZU ELF
TKG-NJR85A
2 Ton Flat body
3,000cc
4JJ1 Engine
Comment : I got the Elf. It works great, thank you very much.And I plan on getting another soon again.
St Lucia is a small island state in the Caribbean Sea with a population of around 180,000. There are no railways on the island and the main means of transport is the car, but with no major local car dealers, used cars are imported from Japan and the USA to keep people alive.
More than 1,000 used cars are exported from Japan to Saint Lucia each year, ranging from compact cars to trucks and buses.
This ISUZU ELF is a standard 2-tonne flatbed truck, but it could easily be used at work or at home in Saint Lucia.
At the moment the cost of transporting heavy vehicles to St Lucia has skyrocketed, but hopefully it will return to previous levels as soon as possible and more good quality used vehicles will be exported.
[About the 4JJ1 engine]
The Isuzu J-series engines are a range of 2 to 3 litre in-line four-cylinder diesel engines produced by Isuzu Motors.
The 4JJ1 – an in-line four-cylinder DOHC 16-valve common rail direct injection diesel engine was introduced in 2006. The model number of models with this engine is 85 (e.g. TRG-NPR85AP). Cubic capacity 2,999 cc, bore x stroke 95.4 mm x 104.9 mm, compression ratio 19, maximum power 150 hp/2,800 rpm (110 hp/2,550 rpm for 1.5t series), maximum torque 38.2 kg-m/1,400-2,800 rpm (25.5 kg-m/1,200-3,100 rpm); 1.5t series: 25.5 kg-m/1,200-3,100 rpm). The fuel delivery system uses electronically controlled fuel injection and a two-stage turbocharger with intercooler.
This engine is very popular in East Africa and the Caribbean.
This ISUZU ELF will make a lasting contribution to St Lucia.
If you are looking for ISUZU ELF, please check our list.
ISUZU ELF (* Click to open).
We do our best work for all customer's partnership.
It's for SDGs Goal number 17 "PARTNERSHIP FOR THE GOALS"
Let's work together !!