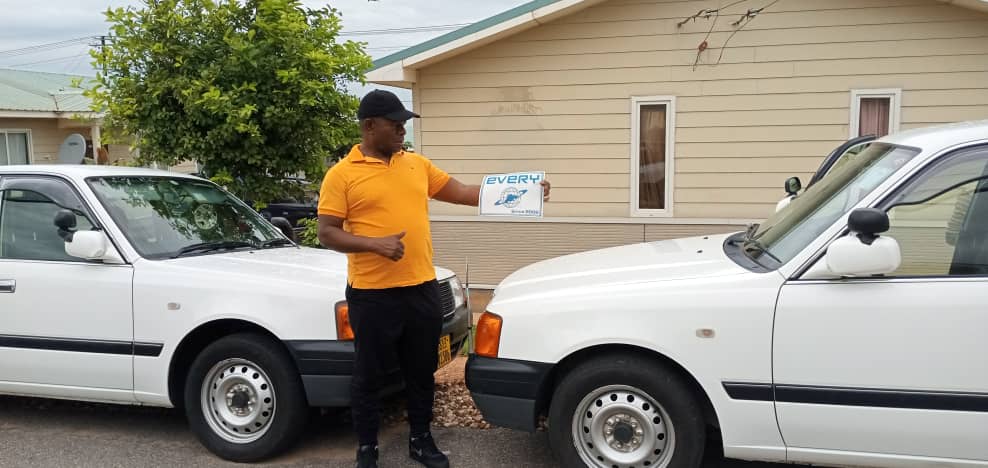 The customer sent the photo of the TOYOTA COMFORT 2 units which he bought from EVERYCAR.jp
2012Year / TSS13Y / 2000cc / Manual
The car used in the driving school in Japan was very clean and maintained every day because it is used by students for practice every day.
The COMFORT is a sedan-type commercial vehicle produced by Toyota Motor Corporation.
The first generation was developed on the assumption that it will be used as a taxi or a training vehicle, and the second generation will be used as a taxi.
It was launched in December 1995 as Toyota's own brand small taxi car along with Crown Comfort, a sister car of the medium-sized taxi car. The Crown Comfort has a wheelbase that is 105mm longer than the Comfort, which meets the standards for medium-sized taxis.
The model is XS11 (Y) / TSS11 (Y), the installed engine is 3Y-PE / 4S-FE / 2L-TE / 1TR-FPE, and the XS13Y / TSS13Y after minor change is 3S-FE / 1TR-FE. However, unlike the Crown Comfort, there is no straight-six 1G-PE setting.
The Comfort series is also characterized by being designed to withstand traveling over 400,000 km by reducing the number of spot welds and reducing the rigidity of the vehicle body. This method is used from the company's E110 series Corolla / Sprinter.
If you are looking for awny Japanese vehicles , cars and truck and bus , please check our list.
The list of Japanese Used CAR , Truck and bus exporter EVERYCAR.jp (* Click to open).
We do our best work for all customer's partnership.
It's for SDGs Goal number 17 "PARTNERSHIP FOR THE GOALS"
Let's work together !!
Best Regards,