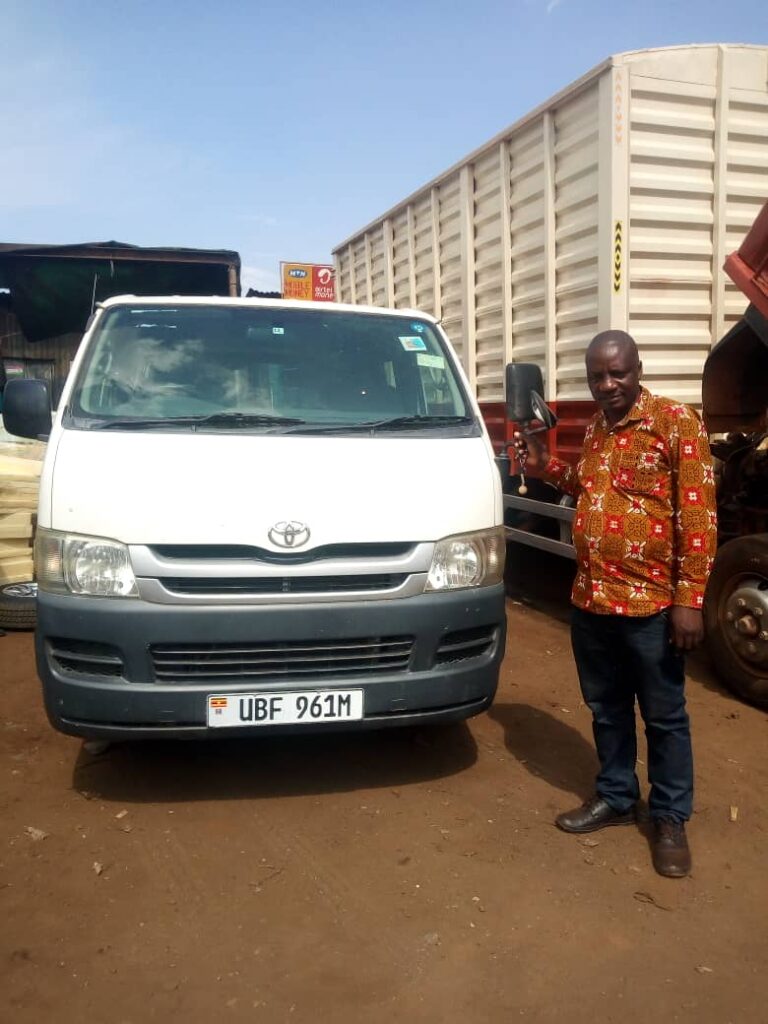 This is the cusotmer's photo who bought TOYOTA HIACE VAN.
The customer is one of our oldest customer since 2006year.
We started this business since 2006year and he bought one TOYOTA HIACE VAN on 2006year.
And then , he had been bought many TOYOTA HIACE VAN from our company.
TOYOTA HIACE VAN is the best Japanese van , the engine is very strong , and the running is very toughness , and it can transport many people and many goods.
When I visited to Uganda and Kenya , there were many TOYOTA HIACE VAN for mini bus.
And old model is still high price for Japanese Used Car market.
For example , LH119 , LH113 , LH178 , etc ,,,
but nowadays , KDH seriese are so popular too.
Good van can make good life and many smiles.
If you are looking for any Hiacevan , please check our list.
[List of all TOYOTA HIACE VAN ] (*Click to open)
We do our best work for all customer's partnership.
It's for SDGs Goal number 17 "PARTNERSHIP FOR THE GOALS"
Let's work together !!
Thank you so much.
Best regards,
CEO Watabe