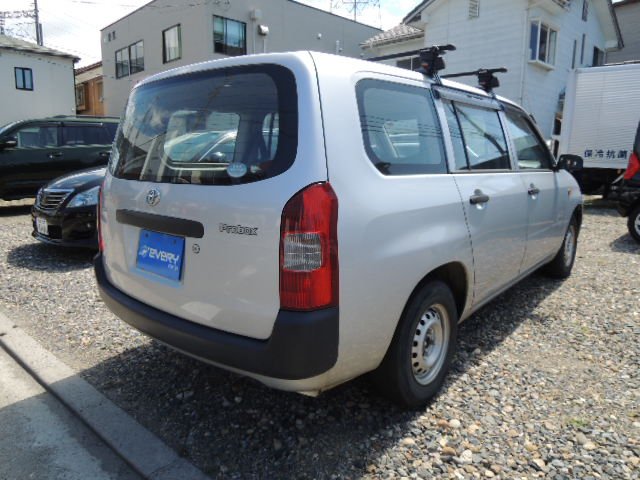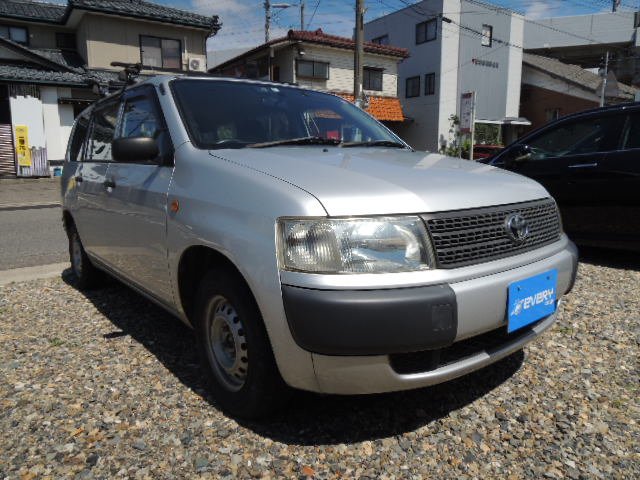 Probox announced and released on July 2, 2002. The July 2002-August 2014 model was built based on the first Vitz family platform (NBC platform). Ensuring performance that surpasses Nissan AD van. "simple is best". Thorough cost reduction by the elimination of useless decoration.
Engines are also set for van models 1.3 L 2 NZ-FE (FF only) and 1.5 L 1 NZ-FE gasoline engine, and also 1.4 L 1 ND-TV direct injection diesel turbo engine (FF only) . The transmission can be selected from Super ECT (4-speed AT) and 5-speed MT with 2NZ-FE / 1NZ-FE engine, but only 5-speed MT with 1ND-TV engine.
There are "GL", "DX Comfort Package", "DX", and "DX-J" (1.5L FF is not set) in order of van models from the highest grade. The "GL" comes standard with an electric retractable door mirror, front seat power window, and black out (window frame is painted black). When the color edition is selected as an option, the mirror, bumper, and door handle become colored, and the full wheel cap is also equipped. The basic grade "DX" has a "Comfort Package" and is equipped with an electric remote control door mirror, a driver's seat power window, etc. The least expensive model "DX-J" is air-conditioner-less (1.3 L only).
We bought this car from a company of a local customer. Good car low price. We are waiting your inquiry.
If you are looking for awny Japanese vehicles , cars and truck and bus , please check our list.
The list of Japanese Used CAR , Truck and bus exporter EVERYCAR.jp (* Click to open).
We do our best work for all customer's partnership.
It's for SDGs Goal number 17 "PARTNERSHIP FOR THE GOALS"
Let's work together !!
Best Regards,