THIS WAS MY MISSION STATMENT:
TO BE THE MARKET LEADER IN THE PUBLIC PASSENGER AND PRIVATE CAR HIRE INDUSTRY THROUGH RELIABLE AND COST EFFECTIVE WAY OF DOING BUSINESS, OF WHICH IN TURN GIVES THE VALUED CUSTOMER VALUE FOR MONEY.

But as they say, all good things normally come from the place were one would least expect it. It is true to the word. During mid 2010, I decided to introduce reforms in my business in terms of operations and at the same time exploring possible evenues for expansion. One day in August 2010, as I was searching for possible business associates on the internet, I came accross EVERY COMPANY LTD of Japan. At first, I thought the company was a joke because the cars were so cheap but of high quality and standard. I did a small research locally back in Zambia (within Lusaka) and was evident that the company was not so popular. It took me more than two months to take the ris of entering into a business deal with EVERY Company. What even exicted me most and encouraged me was the fact that just like the name, they had everything that i needed. BELIEVE me, I was inspired more through the personal service and customer care support that i received during my period of decession point. Beacsue I had dealth with other companies before who were normally twice the price what I found with EVERY, I decided to give it a try. There handling of business was so professional such that I developed the confidence and trust during my time of interacting with them because they had demonstrated beyond resonable doubt to me that they truely had the capacity to deliver the service I had been looking in terms of cost and a reliable shipping network. Boy !!! you should have seen me jump all over when my first car that I bought from EVERY arrived in Zambia. It was just as I had first seen it on the internet. In fact, it was even better than when i saw it on the interent. Again as they say, my relationship with EVERY just keeps on growing every day, every hour, every minute. I now look back and smile each time I see my business growing becasue without Every Company, I wounder what Lombesun Bus Carriers would be today. So far, I have purchased about eight (8) units from EVERY Company and not a single one of these units has ever been a dissappointment. With each purchase that I do with EVERY, my appetiate to do even more business continues to grow !!!!
"TO THE MANAGEMENT AND STAFF AT EVERY COMPANY LTD, WE AT LOMBESUN BUS CARRIERS ARE PROUD TO BE SAY THANK YOU A MILLION TIMES AND KEEP UP THE GOOD WORKS".
Name: Sunday Lombe
Occupation: Managing Director
Company: Lombesun Bus Carriers
Country: Zambia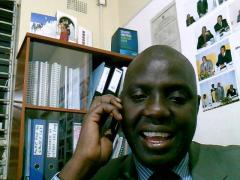 If you are looking for any Japanese vehicles , cars and truck and bus , please check our list.
The list of EVERYCAR.jp (* Click to open).
It's for SDGs Goal number 17 "PARTNERSHIP FOR THE GOALS"
Let's work together !!
Best regards