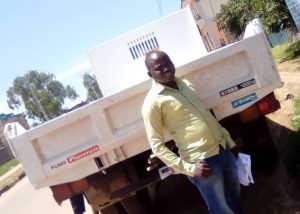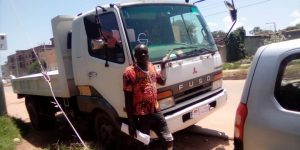 The customer sent the photo of the MITSUBISHI FUSO FIGHTER which he bought from us.
We are appreciate so much.
1995Year , FK619G , 6D17 Engine , 4 ton dump
Nowadays , Mitsubishi dump trucks which has 6D1 engine are not so many stock in all Japanese market and the average prices are so high.
An engine for medium-duty trucks that appeared in 1974. There were 6D10 (5,974cc), 6D11 (6,754cc), 6D14 (6,557cc), 6D15 (6,919cc), 6D17 (8,201cc), etc.
Their engine are so strong and toughness , therefore , you will be able to use the engine so long time.
But there are only a little now , so if you want o order 6D1 engine trucks , you should order as soon as possible.
If you are interested to buy any MITSUBISHI FUSO FIGHTER , please check our list.
The list of MITSUBISHI FUSO FIGHTER (*Click to open the page)
Also if you are looking 6D1 engine series FIGHTER , please let us know.
We do our best work for all customer's partnership.
It's for SDGs Goal number 17 "PARTNERSHIP FOR THE GOALS"
Thank you so much.
Best regads,
CEO Yuichiro Watabe
———–
"EVERY's MISSION – To make smile in all over the world"
EVERY CO LTD since 2006 year
E-mail : y-watabe@everycar.jp
Mobile and Whatsapp :+819072259491