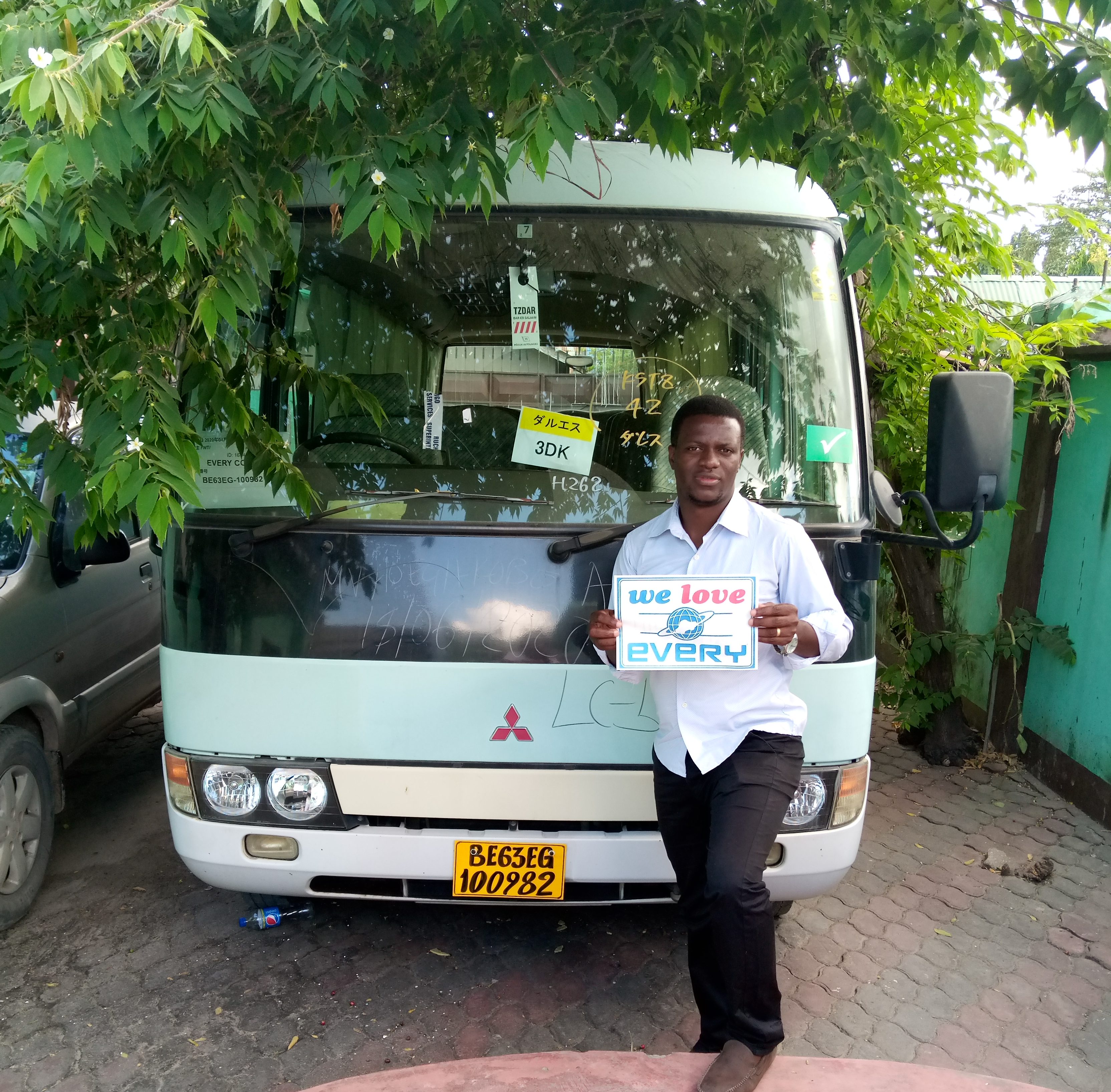 We received a nice photo from a Tanzania customer who received the Rosa Bus. We use the internet to sell our cars without having to meet our customers directly, so we are very happy to receive such photos.
We hope that the cars we sell will be useful for customers' lives and businesses all over the world, and will make everyone happy and prosperous.
We have a campaign to give away every T-shirts to customers who receive their cars and send us photos. If you receive a car from us, please send us a photo.
The impact of the new Corona has diminished and sales have increased. We look forward to your inquiry.