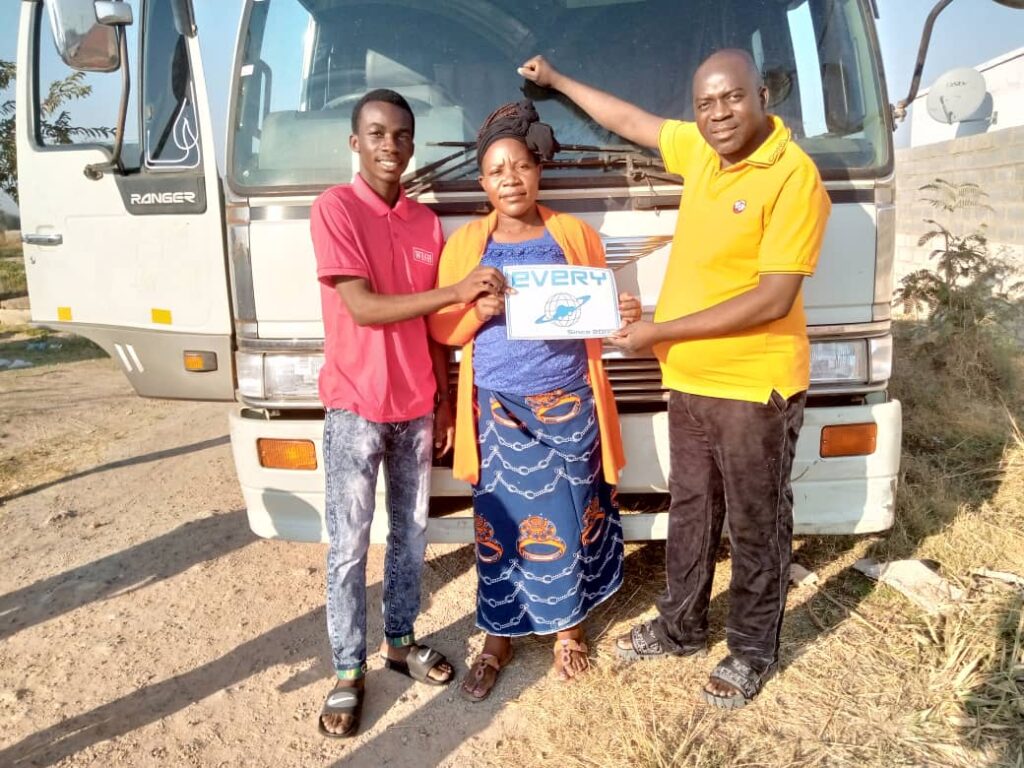 Used HINO RANGER TRUCK and very popular from East Africa, Latin America and Caribbean countries.
Since different markets have different popular models, we hope you will find the engine list below useful.
We can find and export the best HINO RANGER TRUCK for you.
If you are looking for HINO RANGER TRUCK, please check our list.
Used HINO RANGER TRUCK for sale (* Click to open).
We do our best work for all customer's partnership.
It's for SDGs goal number 17 "PARTNERSHIP FOR THE GOALS".
Let's work together!
| | | | |
| --- | --- | --- | --- |
| Model Code | Engine Type | Engine Size | Drivetrain |
| BU102E | 15B | 4,100 cc | 2WD |
| BU102M | 15B | 4,100 cc | 2WD |
| BU102T | 15B | 4,100 cc | 2WD |
| BU102X | 15B | 4,100 cc | 2WD |
| BU107M | 15B | 4,100 cc | 2WD |
| BU112M | 15B | 4,100 cc | 2WD |
| BU112T | 15B | 4,100 cc | 2WD |
| BU112X | 15B | 4,100 cc | 2WD |
| BU132M | 15B | 4,100 cc | 2WD |
| BU142M | 15B | 4,100 cc | 2WD |
| BU147M | 15B | 4,100 cc | 2WD |
| BU162M | 15B | 4,100 cc | 4WD |
| BU172M | 15B | 4,100 cc | 4WD |
| BU182M | 15B | 4,100 cc | 4WD |
| BU212 | 15B | 4,100 cc | 2WD |
| BU212M | 15B | 4,100 cc | 2WD |
| FB112AA | W04D | 4,000 cc | 2WD |
| FB4JCAA | J05C | 5,300 cc | 2WD |
| FB4JEAA | J05C | 5,300 cc | 2WD |
| FB4JGAA | J05C | 5,300 cc | 2WD |
| FC111A | W04D | 4,000 cc | 2WD |
| FC141AD | W06D | 5,750 cc | 2WD |
| FC142AA | W06D | 5,750 cc | 2WD |
| FC144AA | W06D | 5,750 cc | 2WD |
| FC170AD | H07C | 6,720 cc | 2WD |
| FC171AD | H07C | 6,720 cc | 2WD |
| FC172AA | H07C | 6,720 cc | 2WD |
| FC176AA | H07C | 6,720 cc | 2WD |
| FC1JCDA | J08C | 7,960 cc | 2WD |
| FC1JCEA | J08C | 7,960 cc | 2WD |
| FC1JDDA | J08C | 7,960 cc | 2WD |
| FC1JDEA | J08C | 7,960 cc | 2WD |
| FC1JEDA | J08C | 7,960 cc | 2WD |
| FC1JEEA | J08C | 7,960 cc | 2WD |
| FC1JGDA | J08C | 7,960 cc | 2WD |
| FC1JGDE | J08C | 7,960 cc | 2WD |
| FC1JGEA | J08C | 7,960 cc | 2WD |
| FC1JHDA | J08C | 7,960 cc | 2WD |
| FC1JHE | J08C | 7,960 cc | 2WD |
| FC1JHEA | J08C | 7,960 cc | 2WD |
| FC1JHEG | J08C | 7,960 cc | 2WD |
| FC1JJDA | J08C | 7,960 cc | 2WD |
| FC1JJEA | J08C | 7,960 cc | 2WD |
| FC1JKDA | J08C | 7,960 cc | 2WD |
| FC1JKDE | J08C | 7,960 cc | 2WD |
| FC1JKEA | J08C | 7,960 cc | 2WD |
| FC1JLDA | J08C | 7,960 cc | 2WD |
| FC1JLEA | J08C | 7,960 cc | 2WD |
| FC1JNEA | J08C | 7,960 cc | 2WD |
| FC2ABA | A05C | 5,120 cc | 2WD |
| FC2JCAD | J08C | 7,960 cc | 2WD |
| FC2JCB | J08C | 7,960 cc | 2WD |
| FC2JCBA | | 7,960 cc | 2WD |
| FC2JCBD | J08C | 7,960 cc | 2WD |
| FC2JDAA | J08C | 7,960 cc | 2WD |
| FC2JDBA | J08C | 7,960 cc | 2WD |
| FC2JEAA | J08C | 7,960 cc | 2WD |
| FC2JEBA | J08C | 7,960 cc | 2WD |
| FC2JGAA | J08C | 7,960 cc | 2WD |
| FC2JGBA | J08C | 7,960 cc | 2WD |
| FC2JJAA | J08C | 7,960 cc | 2WD |
| FC2JJBA | J08C | 7,960 cc | 2WD |
| FC2JKAA | J08C | 7,960 cc | 2WD |
| FC2JKBA | J08C | 7,960 cc | 2WD |
| FC2JLA | J08C | 7,960 cc | 2WD |
| FC2JLAA | J08C | 7,960 cc | 2WD |
| FC2JLBA | J08C | 7,960 cc | 2WD |
| FC2WCAA | W04D | 4,000 cc | 2WD |
| FC2WCAAカイ | W04D | 4,000 cc | 2WD |
| FC2WEAA | W04D | 4,000 cc | 2WD |
| FC3HCA | H07D | 7,410 cc | 2WD |
| FC3HCAD | H07D | 7,410 cc | 2WD |
| FC3HDAA | H07D | 7,410 cc | 2WD |
| FC3HEAA | H07D | 7,410 cc | 2WD |
| FC3HEAAカイ | | 7,410 cc | 2WD |
| FC3HGAA | H07D | 7,410 cc | 2WD |
| FC3HGAK | H07D | 7,410 cc | 2WD |
| FC3HJAA | H07D | 7,410 cc | 2WD |
| FC3HJAK | H07D | 7,410 cc | 2WD |
| FC3HKAA | H07D | 7,410 cc | 2WD |
| FC3HLAA | | 7,410 cc | 2WD |
| FC3JCAD | J07C | 6,630 cc | 2WD |
| FC3JCBD | J07C | 6,630 cc | 2WD |
| FC3JCD | J07C | 6,630 cc | 2WD |
| FC3JCDA | J07C | 6,630 cc | 2WD |
| FC3JCE | J07C | 6,630 cc | 2WD |
| FC3JCEA | J07C | 6,630 cc | 2WD |
| FC3JDAA | J07C | 6,630 cc | 2WD |
| FC3JDBA | J07C | 6,630 cc | 2WD |
| FC3JDEA | J07C | 6,630 cc | 2WD |
| FC3JEAA | J07C | 6,630 cc | 2WD |
| FC3JEBA | J07C | 6,630 cc | 2WD |
| FC3JEDA | J07C | 6,630 cc | 2WD |
| FC3JEEA | J07C | 6,630 cc | 2WD |
| FC3JGAA | J07C | 6,630 cc | 2WD |
| FC3JGBA | J07C | 6,630 cc | 2WD |
| FC3JGDA | J07C | 6,630 cc | 2WD |
| FC3JGEA | J07C | 6,630 cc | 2WD |
| FC3JHDA | J07C | 6,630 cc | 2WD |
| FC3JHEA | J07C | 6,630 cc | 4WD |
| FC3JJAA | J07C | 6,630 cc | 4WD |
| FC3JJBA | J07C | 6,630 cc | 2WD |
| FC3JJDA | J07C | 6,630 cc | 2WD |
| FC3JJEA | J07C | 6,630 cc | 2WD |
| FC3JKAA | J07C | 6,630 cc | 2WD |
| FC3JKBA | J07C | 6,630 cc | 2WD |
| FC3JKDA | J07C | 6,630 cc | 2WD |
| FC3JKEA | J07C | 6,630 cc | 2WD |
| FC3JLAA | J07C | 6,630 cc | 2WD |
| FC3JLBA | J07C | 6,630 cc | 2WD |
| FC3JLDA | J07C | 6,630 cc | 2WD |
| FC3JLEA | J07C | 6,630 cc | 2WD |
| FC3WCA | W06E | 6,010 cc | 2WD |
| FC3WCAD | W06E | 6,010 cc | 2WD |
| FC3WDAA | W06E | 6,010 cc | 2WD |
| FC3WDAAカイ | | 6,010 cc | 2WD |
| FC3WEAA | W06E | 6,010 cc | 2WD |
| FC3WEAAkai | | 6,010 cc | 2WD |
| FC3WGAA | W06E | 6,010 cc | 2WD |
| FC3WJAA | W06E | 6,010 cc | 2WD |
| FC3WJAK | W06E | 6,010 cc | 2WD |
| FC3WKAA | W06E | 6,010 cc | 2WD |
| FC3WKAK | W06E | 6,010 cc | 2WD |
| FC4JEAA | J05C | 5,300 cc | 2WD |
| FC5JHEA | J07C | 6,630 cc | 2WD |
| FC5JJEA | J07C | 6,630 cc | 2WD |
| FC5JKEA | J07C | 6,630 cc | 2WD |
| FC6JCF | J05D | 4,720 cc | 2WD |
| FC6JCFA | J05D | 4,720 cc | 2WD |
| FC6JCWA | J05D | 4,720 cc | 2WD |
| FC6JEFA | J05D | 4,720 cc | 2WD |
| FC6JGWA | J05D | 4,720 cc | 2WD |
| FC6JHFA | J05D | 4,720 cc | 2WD |
| FC6JJFH | J05D | 4,720 cc | 2WD |
| FC6JKFA | J05D | 4,720 cc | 2WD |
| FC6JKWA | J05D | 4,720 cc | 2WD |
| FC6JLFA | J05D | 4,720 cc | 2WD |
| FC6JLFH | J05D | 4,720 cc | 2WD |
| FC7JCF | J07E | 6,400 cc | 2WD |
| FC7JCFA | J07E | 6,400 cc | 2WD |
| FC7JCWA | J07E | 6,400 cc | 2WD |
| FC7JCYA | J07E | 6,400 cc | 2WD |
| FC7JDFA | J07E | 6,400 cc | 2WD |
| FC7JDWA | J07E | 6,400 cc | 2WD |
| FC7JEF | JO7E | 6,400 cc | 2WD |
| FC7JEFA | J07E | 6,400 cc | 2WD |
| FC7JEWA | J07E | 6,400 cc | 2WD |
| FC7JEYA | J07E | 6,400 cc | 2WD |
| FC7JGFA | J07E | 6,400 cc | 2WD |
| FC7JGWA | J07E | 6,400 cc | 2WD |
| FC7JGWG | J07E | 6,400 cc | 2WD |
| FC7JGYA | J07E | 6,400 cc | 2WD |
| FC7JHFA | J07E | 6,400 cc | 2WD |
| FC7JHWA | J07E | 6,400 cc | 2WD |
| FC7JHWG | J07E | 6,400 cc | 2WD |
| FC7JHY | J07E | 6,400 cc | 2WD |
| FC7JHYA | J07E | 6,400 cc | 2WD |
| FC7JHYG | J07E | 6,400 cc | 2WD |
| FC7JJAG | J07E | 6,400 cc | 2WD |
| FC7JJF | J07E | 6,400 cc | 2WD |
| FC7JJFA | J07E | 6,400 cc | 2WD |
| FC7JJFG | J07E | 6,400 cc | 2WD |
| FC7JJW | J07E | 6,400 cc | 2WD |
| FC7JJWA | J07E | 6,400 cc | 2WD |
| FC7JJWG | J07E | 6,400 cc | 2WD |
| FC7JJYA | J07E | 6,400 cc | 2WD |
| FC7JJYG | J07E | 6,400 cc | 2WD |
| FC7JKAA | J07E | 6,400 cc | 2WD |
| FC7JKF | J07E | 6,400 cc | 2WD |
| FC7JKFA | J07E | 6,400 cc | 2WD |
| FC7JKFG | J07E | 6,400 cc | 2WD |
| FC7JKWA | J07E | 6,400 cc | 2WD |
| FC7JKWG | J07E | 6,400 cc | 2WD |
| FC7JKYA | J07E | 6,400 cc | 2WD |
| FC7JKYG | J07E | 6,400 cc | 2WD |
| FC7JLAA | J07E | 6,400 cc | 2WD |
| FC7JLAG | J07E | 6,400 cc | 2WD |
| FC7JLFA | J07E | 6,400 cc | 2WD |
| FC7JLWA | J07E | 6,400 cc | 2WD |
| FC7JLYA | J07E | 6,400 cc | 2WD |
| FC7JLYG | J07E | 6,400 cc | 2WD |
| FC7JNFA | J07E | 6,400 cc | 2WD |
| FC7JNWA | J07E | 6,400 cc | 2WD |
| FC7JNWG | J07E | 6,400 cc | 2WD |
| FC7JSFA | J07E | 6,400 cc | 2WD |
| FC9JCAA | J05E | 5,120 cc | 2WD |
| FC9JCAD | J05E | 5,120 cc | 2WD |
| FC9JCAP | J05E | 5,120 cc | 2WD |
| FC9JEA | J05E | 5,120 cc | 2WD |
| FC9JEAA | J05E | 5,120 cc | 2WD |
| FC9JGAA | J05E | 5,120 cc | 2WD |
| FC9JJAA | J05E | 5,120 cc | 2WD |
| FC9JKAA | J05E | 5,120 cc | 2WD |
| FC9JKAG | J05E | 5,120 cc | 2WD |
| FC9JKAP | J05E | 5,120 cc | 2WD |
| FD151AD | EH500 | 6,200 cc | 2WD |
| FD161BA | H06C | 6,480 cc | 2WD |
| FD161BD | H06C | 6,480 cc | 2WD |
| FD161CD | W06E | 6,010 cc | 2WD |
| FD164BA | H06C | 6,480 cc | 2WD |
| FD164CA | W06E | 6,010 cc | 2WD |
| FD165BA | H06C | 6,480 cc | 2WD |
| FD165BG | H06C | 6,480 cc | 2WD |
| FD166BA | H06C | 6,480 cc | 2WD |
| FD166CA | H06C | 6,480 cc | 2WD |
| FD168BA | H06C | 6,480 cc | 2WD |
| FD171A | | 6,440 cc | 2WD |
| FD171AD | EH700 | 6,440 cc | 2WD |
| FD171BD | H07C | 6,720 cc | 2WD |
| FD172BA | H07C | 6,720 cc | 2WD |
| FD172BAkai | H07C | 6,700 cc | 2WD |
| FD173AA | EH700 | 6,440 cc | 2WD |
| FD173BA | H07C | 6,720 cc | 2WD |
| FD174AA | EH700 | 6,440 cc | 2WD |
| FD174AA KAI | | 6,500 cc | 2WD |
| FD174BA | H07C | 6,720 cc | 2WD |
| FD174BK | H07C | 6,720 cc | 2WD |
| FD175AA | EH700 | 6,440 cc | 2WD |
| FD175B | H07C | 6,720 cc | 2WD |
| FD175BA | H07C | 6,720 cc | 2WD |
| FD175BK | H07C | 6,720 cc | 2WD |
| FD176AA | EH700 | 6,440 cc | 2WD |
| FD176BA | H07C | 6,720 cc | 2WD |
| FD176BB | H07C | 6,720 cc | 2WD |
| FD176BK | H07C | 6,720 cc | 2WD |
| FD178BA | | 6,720 cc | 2WD |
| FD1HJAA | H06C | 6,480 cc | 2WD |
| FD1HKAA | H06C | 6,480 cc | 2WD |
| FD1HLAA | H06C | 6,480 cc | 2WD |
| FD1HPAA | H06C | 6,480 cc | 2WD |
| FD1JDBD | J08C | 7,960 cc | 2WD |
| FD1JDCA | J08C | 7,960 cc | 2WD |
| FD1JDDA | J08C | 7,960 cc | 2WD |
| FD1JDEA | J08C | 7,960 cc | 2WD |
| FD1JEDA | J08C | 7,960 cc | 2WD |
| FD1JEEA | J08C | 7,960 cc | 2WD |
| FD1JGBA | J08C | 7,960 cc | 2WD |
| FD1JGCA | J08C | 7,960 cc | 2WD |
| FD1JGDA | J08C | 7,960 cc | 2WD |
| FD1JGE | J08C | 7,960 cc | 2WD |
| FD1JGEA | J08C | 7,960 cc | 2WD |
| FD1JJAA | J08C | 7,960 cc | 2WD |
| FD1JJBA | J08C | 7,960 cc | 2WD |
| FD1JJCA | J08C | 7,960 cc | 2WD |
| FD1JJD | J08C | 7,960 cc | 2WD |
| FD1JJDA | J08C | 7,960 cc | 2WD |
| FD1JJDG | J08C | 7,960 cc | 2WD |
| FD1JJEA | J08C | 7,960 cc | 2WD |
| FD1JKAA | J08C | 7,960 cc | 2WD |
| FD1JKBA | J08C | 7,960 cc | 2WD |
| FD1JKC | J08C | 7,960 cc | 2WD |
| FD1JKCA | J08C | 7,960 cc | 2WD |
| FD1JKDA | J08C | 7,960 cc | 2WD |
| FD1JKDG | J08C | 7,960 cc | 2WD |
| FD1JKEA | J08C | 7,960 cc | 2WD |
| FD1JKEG | J08C | 7,960 cc | 2WD |
| FD1JLAA | J08C | 7,960 cc | 2WD |
| FD1JLBA | J08C | 7,960 cc | 2WD |
| FD1JLC | J08C | 7,960 cc | 2WD |
| FD1JLCA | J08C | 7,960 cc | 2WD |
| FD1JLCG | J08C | 7,960 cc | 2WD |
| FD1JLDA | J08C | 7,960 cc | 2WD |
| FD1JLDG | J08C | 7,960 cc | 2WD |
| FD1JLE | J08C | 7,960 cc | 2WD |
| FD1JLEA | J08C | 7,960 cc | 2WD |
| FD1JLEG | J08C | 7,960 cc | 2WD |
| FD1JMBA | J08C | 7,960 cc | 2WD |
| FD1JMBAカイ | | 7,960 cc | 2WD |
| FD1JMCA | J08C | 7,960 cc | 2WD |
| FD1JMDA | J08C | 7,960 cc | 2WD |
| FD1JME | J08C | 7,960 cc | 2WD |
| FD1JMEA | J08C | 7,960 cc | 2WD |
| FD1JPBA | J08C | 7,960 cc | 2WD |
| FD1JPCA | J08C | 7,960 cc | 2WD |
| FD1JPDA | J08C | 7,960 cc | 2WD |
| FD1JPEA | J08C | 7,960 cc | 2WD |
| FD1JPEG | J08C | 7,960 cc | 2WD |
| FD1JUBA | J08C | 7,960 cc | 2WD |
| FD1JUCA | J08C | 7,960 cc | 2WD |
| FD1JUDA | J08C | 7,960 cc | 2WD |
| FD1JUEA | J08C | 7,960 cc | 2WD |
| FD1JWCA | J08C | 7,960 cc | 2WD |
| FD1JWDA | J08C | 7,960 cc | 2WD |
| FD1JWEA | J08C | 7,960 cc | 2WD |
| FD2ABA | A05C | 5,120 cc | 2WD |
| FD2ABG | A05C | 5,120 cc | 2WD |
| FD2HGA | H07C | 6,720 cc | 2WD |
| FD2HGAA | H07C | 6,720 cc | 2WD |
| FD2HJAA | H07C | 6,720 cc | 2WD |
| FD2HJAK | H07C | 6,720 cc | 2WD |
| FD2HKAA | H07C | 6,720 cc | 2WD |
| FD2HKAK | H07C | 6,720 cc | 2WD |
| FD2HLAA | H07C | 6,720 cc | 2WD |
| FD2HMAA | H07C | 6,720 cc | 2WD |
| FD2HPAA | H07C | 6,720 cc | 2WD |
| FD2JDBA | J08C | 7,960 cc | 2WD |
| FD2JDBD | J08C | 7,960 cc | 2WD |
| FD2JDCA | J08C | 7,960 cc | 2WD |
| FD2JEBA | J08C | 7,960 cc | 2WD |
| FD2JECA | J08C | 7,960 cc | 2WD |
| FD2JGBA | J08C | 7,960 cc | 2WD |
| FD2JGCA | J08C | 7,960 cc | 2WD |
| FD2JJBA | J08C | 7,960 cc | 2WD |
| FD2JJCA | J08C | 7,960 cc | 2WD |
| FD2JKB | J08C | 7,960 cc | 2WD |
| FD2JKBA | J08C | 7,960 cc | 2WD |
| FD2JKC | J08C | 7,960 cc | 2WD |
| FD2JKCA | J08C | 7,960 cc | 2WD |
| FD2JLBA | J08C | 7,960 cc | 2WD |
| FD2JLC | J08C | 7,960 cc | 2WD |
| FD2JLCA | J08C | 7,960 cc | 2WD |
| FD2JMBA | J08C | 7,960 cc | 2WD |
| FD2JPBA | J08C | 7,960 cc | 2WD |
| FD2JPCA | J08C | 7,960 cc | 2WD |
| FD3HDA | H07D | 7,410 cc | 2WD |
| FD3HDAD | H07D | 7,410 cc | 2WD |
| FD3HEAA | H07D | 7,410 cc | 2WD |
| FD3HGA | H07D | 7,410 cc | 2WD |
| FD3HGAA | H07D | 7,410 cc | 2WD |
| FD3HGAK | H07D | 7,410 cc | 2WD |
| FD3HHAA | H07D | 7,410 cc | 2WD |
| FD3HJAA | H07D | 7,410 cc | 2WD |
| FD3HJAK | H07D | 7,410 cc | 2WD |
| FD3HKA | H07D | 7,410 cc | 2WD |
| FD3HKAA | H07D | 7,400 cc | 2WD |
| FD3HKAK | H07D | 7,410 cc | 2WD |
| FD3HLA | H07D | 7,410 cc | 2WD |
| FD3HLAA | H07D | 7,410 cc | 2WD |
| FD3HLAK | H07D | 7,410 cc | 2WD |
| FD3HMAA | H07D | 7,410 cc | 2WD |
| FD3HPAA | H07D | 7,410 cc | 2WD |
| FD3HUAA | H07D | 7,410 cc | 2WD |
| FD3WDAD | W06E | 6,010 cc | 2WD |
| FD3WDAD2 | W06E | 6,010 cc | 2WD |
| FD3WEAA | W06E | 6,010 cc | 2WD |
| FD3WGAA | W06E | 6,010 cc | 2WD |
| FD3WJA | W06E | 6,010 cc | 2WD |
| FD3WJAA | W06E | 6,010 cc | 2WD |
| FD3WKAA | W06E | 6,010 cc | 2WD |
| FD3WKAK | W06E | 6,010 cc | 2WD |
| FD3WLA | W06E | 6,010 cc | 2WD |
| FD3WLAA | W06E | 6,010 cc | 2WD |
| FD3WLAK | W06E | 6,010 cc | 2WD |
| FD7JDFA | J07E | 6,400 cc | 2WD |
| FD7JDWA | J07E | 6,400 cc | 2WD |
| FD7JDYA | J07E | 6,400 cc | 2WD |
| FD7JEFA | J07E | 6,400 cc | 2WD |
| FD7JEWA | J07E | 6,400 cc | 2WD |
| FD7JGFA | J07E | 6,400 cc | 2WD |
| FD7JGW | J07E | 6,400 cc | 2WD |
| FD7JGWA | J07E | 6,400 cc | 2WD |
| FD7JGYA | J07E | 6,400 cc | 2WD |
| FD7JJAA | J07E | 6,400 cc | 2WD |
| FD7JJFA | J07E | 6,400 cc | 2WD |
| FD7JJWA | J07E | 6,400 cc | 2WD |
| FD7JJWG | J07E | 6,400 cc | 2WD |
| FD7JJYA | J07E | 6,400 cc | 2WD |
| FD7JJYG | J07E | 6,400 cc | 2WD |
| FD7JKFA | J07E | 6,400 cc | 2WD |
| FD7JKFG | J07E | 6,400 cc | 2WD |
| FD7JKWA | J07E | 6,400 cc | 2WD |
| FD7JKWG | J07E | 6,400 cc | 2WD |
| FD7JKYA | J07E | 6,400 cc | 2WD |
| FD7JLAA | J07E | 6,400 cc | 2WD |
| FD7JLAG | J07E | 6,400 cc | 2WD |
| FD7JLAJ | J07E | 6,400 cc | 2WD |
| FD7JLF | J07E | 6,400 cc | 2WD |
| FD7JLFA | J07E | 6,400 cc | 2WD |
| FD7JLFG | J07E | 6,400 cc | 2WD |
| FD7JLW | J07E | 6,400 cc | 2WD |
| FD7JLWA | J07E | 6,400 cc | 2WD |
| FD7JLWG | J07E | 6,400 cc | 2WD |
| FD7JLYA | J07E | 6,400 cc | 2WD |
| FD7JLYG | J07E | 6,400 cc | 2WD |
| FD7JMAG | J07E | 6,400 cc | 2WD |
| FD7JMFA | J07E | 6,400 cc | 2WD |
| FD7JMWA | J07E | 6,400 cc | 2WD |
| FD7JMYA | J07E | 6,400 cc | 2WD |
| FD7JMYG | J07E | 6,400 cc | 2WD |
| FD7JPAG | J07E | 6,400 cc | 2WD |
| FD7JPFA | J07E | 6,400 cc | 2WD |
| FD7JPFG | J07E | 6,400 cc | 2WD |
| FD7JPWA | J07E | 6,400 cc | 2WD |
| FD7JPWG | J07E | 6,400 cc | 2WD |
| FD7JUFA | J07E | 6,400 cc | 2WD |
| FD7JUYA | J07E | 6,400 cc | 2WD |
| FD7JWA | J07E | 6,400 cc | 2WD |
| FD7JWYA | J07E | 6,400 cc | 4WD |
| FD8JGFA | J08E | 7,680 cc | 2WD |
| FD8JGFG | J08E | 7,680 cc | 2WD |
| FD8JGWG | J08E | 7,680 cc | 2WD |
| FD8JJFA | J08E | 7,680 cc | 2WD |
| FD8JJFG | J08E | 7,680 cc | 2WD |
| FD8JJWA | J08E | 7,680 cc | 2WD |
| FD8JKF | J08E | 7,680 cc | 2WD |
| FD8JKFA | J08E | 7,680 cc | 2WD |
| FD8JKFG | J08E | 7,680 cc | 2WD |
| FD8JKFJ | J08E | 7,680 cc | 2WD |
| FD8JKWA | J08E | 7,680 cc | 2WD |
| FD8JKWG | J08E | 7,680 cc | 2WD |
| FD8JLF | J08E | 7,680 cc | 2WD |
| FD8JLFA | J08E | 7,680 cc | 2WD |
| FD8JLFG | J08E | 7,680 cc | 2WD |
| FD8JLFJ | J08E | 7,680 cc | 2WD |
| FD8JLWA | J08E | 7,680 cc | 2WD |
| FD8JLWG | J08E | 7,680 cc | 2WD |
| FD8JMFA | J08E | 7,680 cc | 2WD |
| FD8JMFG | J08E | 7,680 cc | 2WD |
| FD8JMWA | J08E | 7,680 cc | 2WD |
| FD8JPFA | J08E | 7,680 cc | 2WD |
| FD8JPFG | J08E | 7,680 cc | 2WD |
| FD8JPWA | J08E | 7,680 cc | 2WD |
| FD8JPWG | J08E | 7,680 cc | 2WD |
| FD8JUFG | J08E | 7,680 cc | 2WD |
| FD8JWWA | J08E | 7,680 cc | 2WD |
| FD9JDAA | J05E | 5,120 cc | 2WD |
| FD9JGAA | J05E | 5,120 cc | 2WD |
| FD9JKAA | J05E | 5,120 cc | 2WD |
| FD9JLAA | J05E | 5,120 cc | 2WD |
| FD9JLAG | J05E | 5,120 cc | 2WD |
| FD9JMAA | J05E | 5,120 cc | 2WD |
| FE1JEBA | J08C | 7,960 cc | 2WD |
| FE1JEEA | J08C | 7,960 cc | 2WD |
| FE1JGBA | J08C | 7,960 cc | 2WD |
| FE1JGCA | J08C | 7,960 cc | 2WD |
| FE1JGDA | J08C | 7,960 cc | 2WD |
| FE1JGEA | J08C | 7,960 cc | 2WD |
| FE1JJBA | J08C | 7,960 cc | 2WD |
| FE1JJCA | J08C | 7,960 cc | 2WD |
| FE1JJDA | J08C | 7,960 cc | 2WD |
| FE1JKBA | J08C | 7,960 cc | 2WD |
| FE1JKCA | J08C | 7,960 cc | 2WD |
| FE1JKDA | J08C | 7,960 cc | 2WD |
| FE1JKEA | J08C | 7,960 cc | 2WD |
| FE1JLBA | J08C | 7,960 cc | 2WD |
| FE1JLCA | J08C | 7,960 cc | 2WD |
| FE1JLDA | J08C | 7,960 cc | 2WD |
| FE1JLDG | J08C | 7,960 cc | 2WD |
| FE1JLEA | J08C | 7,960 cc | 2WD |
| FE1JLEG | J08C | 7,960 cc | 2WD |
| FE1JMBA | J08C | 7,960 cc | 2WD |
| FE1JMC | J08C | 7,960 cc | 2WD |
| FE1JMCA | J08C | 7,960 cc | 2WD |
| FE1JMDA | J08C | 7,960 cc | 2WD |
| FE1JMDG | J08C | 7,960 cc | 2WD |
| FE1JMEA | J08C | 7,960 cc | 2WD |
| FE1JMEG | J08C | 7,960 cc | 2WD |
| FE1JPCA | J08C | 7,960 cc | 2WD |
| FE1JPDA | J08C | 7,960 cc | 2WD |
| FE1JPEA | J08C | 7,960 cc | 2WD |
| FE1JUEA | J08C | 7,960 cc | 2WD |
| FE2ABA | A05C | 5,120 cc | 2WD |
| FE2ABG | A05C | 5,120 cc | 2WD |
| FE7JEAA | J07E | 6,400 cc | 2WD |
| FE7JEFA | J07E | 6,400 cc | 2WD |
| FE7JEWA | J07E | 6,400 cc | 2WD |
| FE7JGWA | J07E | 6,400 cc | 2WD |
| FE7JJWA | J07E | 6,400 cc | 2WD |
| FE7JKFA | J07E | 6,400 cc | 2WD |
| FE7JKWA | J07E | 6,400 cc | 2WD |
| FE7JLAA | J07E | 6,400 cc | 2WD |
| FE7JLAG | J07E | 6,400 cc | 2WD |
| FE7JLFA | J07E | 6,400 cc | 2WD |
| FE7JLFG | J07E | 6,400 cc | 2WD |
| FE7JLWA | J07E | 6,400 cc | 2WD |
| FE7JLWG | J07E | 6,400 cc | 2WD |
| FE7JMAA | J07E | 6,400 cc | 2WD |
| FE7JMAG | J07E | 6,400 cc | 2WD |
| FE7JMWA | J07E | 6,400 cc | 2WD |
| FE7JPAA | J07E | 6,400 cc | 2WD |
| FE7JPAG | J07E | 6,400 cc | 2WD |
| FE7JPWA | J07E | 6,400 cc | 2WD |
| FE8JGW | J08E | 7,680 cc | 2WD |
| FE8JJFA | J08E | 7,680 cc | 2WD |
| FE8JKFA | J08E | 7,680 cc | 2WD |
| FE8JKWG | J08E | 7,680 cc | 2WD |
| FE8JLFA | J08E | 7,680 cc | 2WD |
| FE8JLFG | J08E | 7,680 cc | 2WD |
| FE8JLWA | J08E | 7,680 cc | 2WD |
| FE8JLWG | J08E | 7,680 cc | 2WD |
| FE8JMFA | J08E | 7,680 cc | 2WD |
| FE8JMWG | J08E | 7,680 cc | 2WD |
| FE8JPF | J08E | 7,680 cc | 2WD |
| FE8JPFA | J08E | 7,680 cc | 2WD |
| FE8JPWA | J08E | 7,680 cc | 2WD |
| FE8JPWG | J08E | 7,680 cc | 2WD |
| FE8JUWA | J08E | 7,680 cc | 2WD |
| FE8JWA | J08E | 7,680 cc | 2WD |
| FF1JGBA | J08C | 7,960 cc | 2WD |
| FF1JJBA | J08C | 7,960 cc | 2WD |
| FF1JPBA | J08C | 7,960 cc | 2WD |
| FF1JUBA | J08C | 7,960 cc | 2WD |
| FF2HKAA | H07C | 6,720 cc | 2WD |
| FF2HMAA | H07C | 6,720 cc | 2WD |
| FF2HPAA | H07C | 6,720 cc | 2WD |
| FF3HGAA | H07D | 7,410 cc | 2WD |
| FF3HJAA | H07D | 7,410 cc | 2WD |
| FF3HKAA | H07D | 7,410 cc | 2WD |
| FF3HMAA | H07D | 7,410 cc | 2WD |
| FF3HPAA | H07D | 7,410 cc | 2WD |
| FG1HKAA | H06C | 6,480 cc | 2WD |
| FG1JGEA | J08C | 7,960 cc | 2WD |
| FG1JJDA | J08C | 7,960 cc | 2WD |
| FG1JKBA | J08C | 7,960 cc | 2WD |
| FG1JKDA | J08C | 7,960 cc | 2WD |
| FG1JMBA | J08C | 7,960 cc | 2WD |
| FG1JMDA | J08C | 7,960 cc | 2WD |
| FG1JPBA | J08C | 7,960 cc | 2WD |
| FG1JPCA | J08C | 7,960 cc | 2WD |
| FG1JPEA | J08C | 7,960 cc | 2WD |
| FG1JUBA | J08C | 7,960 cc | 2WD |
| FG1JUCA | J08C | 7,960 cc | 2WD |
| FG1JUDA | J08C | 7,960 cc | 2WD |
| FG1JUEA | J08C | 7,960 cc | 2WD |
| FG8JGWA | J08E | 7,680 cc | 2WD |
| FG8JJWA | J08E | 7,680 cc | 2WD |
| FG8JMFA | J08E | 7,680 cc | 4WD |
| FG8JMWA | J08E | 7,680 cc | 2WD |
| FG8JPFA | J08E | 7,680 cc | 2WD |
| FG8JPWA | J08E | 7,680 cc | 2WD |
| FG8JUFA | J08E | 7,680 cc | 2WD |
| FG8JUW | J08E | 7,680 cc | 2WD |
| FJ1JDDA | J08C | 7,960 cc | 2WD |
| FJ1JDEA | J08C | 7,960 cc | 2WD |
| FJ1JGEA | J08C | 7,960 cc | 2WD |
| FJ1JJEA | J08C | 7,960 cc | 2WD |
| FJ1JJEG | J08C | 7,960 cc | 2WD |
| FJ1JKDA | J08C | 7,960 cc | 2WD |
| FJ1JNEA | J08C | 7,960 cc | 2WD |
| FJ5JJEA | J07C | 6,630 cc | 2WD |
| FJ5JLEA | J07C | 6,630 cc | 2WD |
| FJ7JDAA | J07E | 6,400 cc | 2WD |
| FJ7JDFA | J07E | 6,400 cc | 2WD |
| FJ7JDWA | J07E | 6,400 cc | 2WD |
| FJ7JEWA | J07E | 6,400 cc | 2WD |
| FJ7JGAA | J07E | 6,400 cc | 2WD |
| FJ7JGWA | J07E | 6,400 cc | 2WD |
| FJ7JJWA | J07E | 6,400 cc | 2WD |
| FJ7JKAA | J07E | 6,400 cc | 2WD |
| FJ7JKFA | J07E | 6,400 cc | 2WD |
| FJ7JKFG | J07E | 6,400 cc | 2WD |
| FJ7JKWA | J07E | 6,400 cc | 2WD |
| FJ7JLFA | J07E | 6,400 cc | 2WD |
| FJ7JLWA | J07E | 6,400 cc | 2WD |
| FJ7JNAA | J07E | 6,400 cc | 2WD |
| FJ7JNFA | J07E | 6,400 cc | 2WD |
| FN1AWAA | A09C | 8,860 cc | 2WD |
| FT3HEAA | H07D | 7,410 cc | 2WD |
| FX1JDCA | J08C | 7,960 cc | 4WD |
| FX1JDDA | J08C | 7,960 cc | 4WD |
| FX1JGB | J08C | 7,960 cc | 4WD |
| FX1JGBA | J08C | 7,960 cc | 4WD |
| FX1JGDA | J08C | 7,960 cc | 4WD |
| FX3HKAA | H07D | 7,410 cc | 2WD |
| FX3HLAA | H07D | 7,410 cc | 2WD |
| FX7JLFA | J07E | 6,400 cc | 2WD |
| GC7JDWA | J07E | 6,400 cc | 2WD |
| GC7JEWA | J07E | 6,400 cc | 2WD |
| GC7JGYA | J07E | 6,400 cc | 2WD |
| GC7JKYA | J07E | 6,400 cc | 2WD |
| GC9JKAA | J05E | 5,120 cc | 2WD |
| GD171BA | H07C | 6,720 cc | 2WD |
| GD172BA | H07C | 6,720 cc | 2WD |
| GD174BA | H07C | 6,720 cc | 2WD |
| GD174BAカイ | | 6,720 cc | 2WD |
| GD175BA | H07C | 6,720 cc | 2WD |
| GD176BA | H07C | 6,720 cc | 2WD |
| GD1JEBA | J08C | 7,960 cc | 2WD |
| GD1JECA | J08C | 7,960 cc | 2WD |
| GD1JEDA | J08C | 7,960 cc | 2WD |
| GD1JGBA | J08C | 7,960 cc | 2WD |
| GD1JGE | J08C | 7,960 cc | 2WD |
| GD1JJBA | J08C | 7,960 cc | 2WD |
| GD1JJDA | J08C | 7,960 cc | 2WD |
| GD1JKBA | J08C | 7,960 cc | 2WD |
| GD1JKDA | J08C | 7,960 cc | 2WD |
| GD1JKEA | J08C | 7,960 cc | 2WD |
| GD1JLBA | J08C | 7,960 cc | 2WD |
| GD1JLCA | J08C | 7,960 cc | 2WD |
| GD1JLDA | J08C | 7,960 cc | 2WD |
| GD1JLEA | J08C | 7,960 cc | 2WD |
| GD1JMBA | J08C | 7,960 cc | 2WD |
| GD1JMDA | J08C | 7,960 cc | 2WD |
| GD1JPBA | J08C | 7,960 cc | 2WD |
| GD2HKAA | H07C | 6,720 cc | 2WD |
| GD2HLAA | H07C | 6,720 cc | 2WD |
| GD2HMAA | H07C | 6,720 cc | 2WD |
| GD3HEAA | H07D | 7,410 cc | 2WD |
| GD3HGAA | H07D | 7,410 cc | 2WD |
| GD3HKAA | H07D | 7,410 cc | 2WD |
| GD3HLAA | H07D | 7,410 cc | 2WD |
| GD7JGFA | J07E | 6,400 cc | 2WD |
| GD7JGWA | J07E | 6,400 cc | 2WD |
| GD7JJFA | J07E | 6,400 cc | 2WD |
| GD7JKWA | J07E | 6,400 cc | 2WD |
| GD7JLFA | J07E | 6,400 cc | 2WD |
| GD7JLWA | J07E | 6,400 cc | 2WD |
| GD7JPAG | J07E | 6,400 cc | 2WD |
| GD8JLWG | J08E | 7,680 cc | 2WD |
| GD8JPWG | J08E | 7,680 cc | 2WD |
| GK1HRAA | H06C | 6,480 cc | 2WD |
| GK1HTGA | H06C | 6,480 cc | 2WD |
| GK1JLEA | J08C | 7,960 cc | 2WD |
| GK1JRBA | J08C | 7,960 cc | 2WD |
| GK1JRDA | J08C | 7,960 cc | 2WD |
| GK1JREA | J08C | 7,960 cc | 2WD |
| GK1JUEA | J08C | 7,960 cc | 2WD |
| GK1JUGA | J08C | 7,960 cc | 2WD |
| GK1JUJA | J08C | 7,960 cc | 2WD |
| GK1JWDA | J08C | 7,960 cc | 2WD |
| GK1JWEA | J08C | 7,960 cc | 2WD |
| GK1JWRA | J08C | 7,960 cc | 2WD |
| GK8JKAA | J08E | 7,680 cc | 2WD |
| GK8JKFA | J08E | 7,680 cc | 2WD |
| GK8JKWA | J08E | 7,680 cc | 2WD |
| GK8JLWA | J08E | 7,680 cc | 2WD |
| GK8JNFA | J08E | 7,680 cc | 2WD |
| GK8JNWA | J08E | 7,680 cc | 2WD |
| GK8JRAA | J08E | 7,680 cc | 2WD |
| GK8JRFA | J08E | 7,680 cc | 2WD |
| GK8JUFA | J08E | 7,680 cc | 2WD |
| GK8JUWA | J08E | 7,680 cc | 2WD |
| GK8JWAA | J08E | 7,680 cc | 2WD |
| GK8JWFA | J08E | 7,680 cc | 2WD |
| GK8JWVA | J08E | 7,680 cc | 2WD |
| GK8JWWA | J08E | 7,680 cc | 2WD |
| GK8JWXA | J08E | 7,680 cc | 2WD |
| GX1JDDA | J08C | 7,960 cc | 4WD |
| GX1JGDA | J08C | 7,960 cc | 2WD |
| GX1JKDA | J08C | 7,960 cc | 4WD |
| GX7JGAA | J07E | 6,400 cc | 4WD |
| HV116 | 14B | 3,660 cc | 2WD |
| HV118 | 14B | 3,660 cc | 2WD |
| HV118D | 14B | 3,660 cc | 2WD |
| HV119 | 14B | 3,660 cc | 2WD |
| HV98D | 13B | 3,400 cc | 2WD |