The most basic actions of an automobile are 3 things. They are Running, Turning and Stopping (Braking). Today I'd like to pick up one of the actions, "Braking".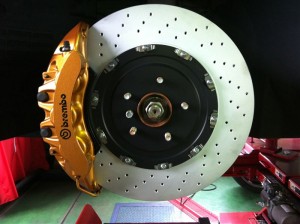 Mainly there're 2 types for braking system of an automobile. One is disc brake system. Another is drum brake system. Let's see their difference.
(1) Drum brake system
The system brake a car pushing brake shoes to inside of the spinning drum. This way is used for bicycles also. The structure is simple and the cost is lower. But its shortcoming is the heat dissipation is not easy. So the system isn't good for braking heavy units, etc that require strong braking force.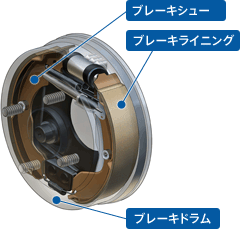 (2) Disc brake system
This system brake a car pushing brake shoes to both sides of spinning brake disc. The system has stable braking force and it has superior heat dissipation. So the system is often adopted for sport cars,etc that drive at high speed. The cost is more expensive compare with a drum brake system.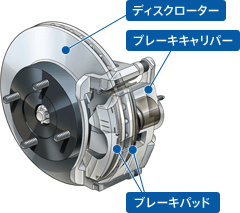 If you are looking for any Japanese vehicles , cars and truck and bus , please check our list.
The list of Japanese Used CAR , Truck and bus exporter EVERYCAR.jp (* Click to open).
We do our best work for all customer's partnership.
It's for SDGs Goal number 17 "PARTNERSHIP FOR THE GOALS"
Let's work together !!
Best Regards,