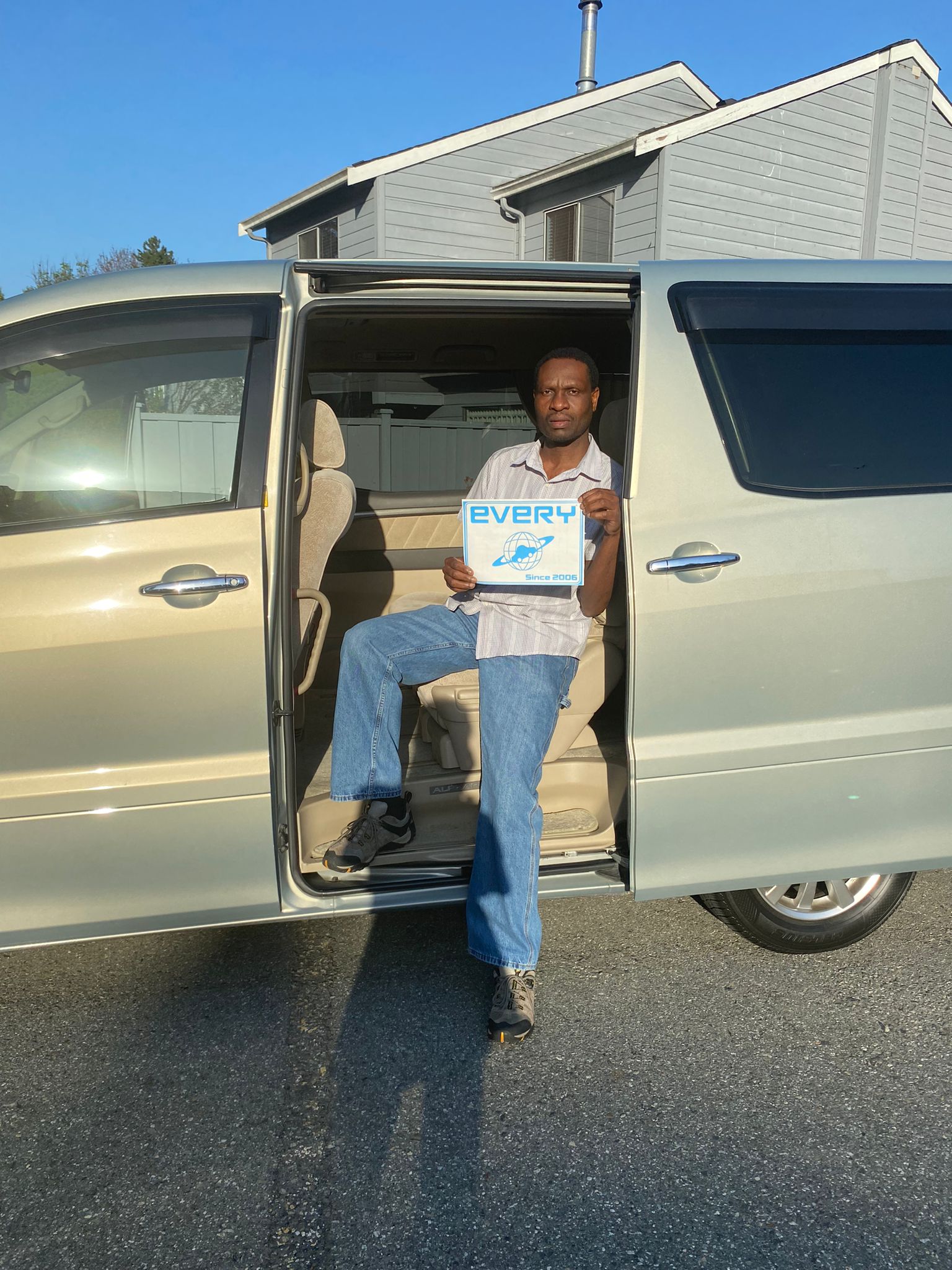 TOYOTA ALPHARD
2006 Year
CAA-ATH10W
Customer's Review : I bought old Toyota Alphard through everycar japan, it is very good condition even it was high mileage.
and I sent the photos after import and got two original t-shirts, thank you Everycar.jp
The first generation TOYOTA ALPHARD was introduced on May 22, 2002. It was developed to compete with the Nissan Elgrand and was the first L-class minivan for a Japanese car.
It recorded strong sales from the time of its launch and captured the top share of the L-class minivan market.
The main features of the first-generation TOYOTA ALPHARD were as follows.
1.Utilization of the FF platform to achieve a spacious interior.
2.High-class interior and exterior.
3.Fully equipped with a full range of features.
It had a major impact on the Japanese L-class minivan market.
The Alphard Hybrid combines a high-efficiency 2.4L gasoline engine, front-mounted motor, SuperCVT and electric 4-wheel drive system. The 2.4L VVT-i engine, which produces 131 hp, and front and rear motors are mounted so that power is transferred to the rear wheels during initial acceleration and when driving on slippery surfaces. The transmission is a gated-shift CVT (continuously variable transmission) under the AV & air conditioning unit. Minor changes include redesigned front grille and headlights, and a new body color, Light Olive Mica Metallic.
If you are looking for any Japanese vehicles, cars and truck and bus for sale, please check our list.
The list of Japanese Used CAR, Truck and Bus exporter EVERYCAR.jp (*Click to open).
We do our best work for all customer's partnership.
It's for SDGs goal number 17 "PARTNERSHIP FOR THE GOALS".
Let's work together!