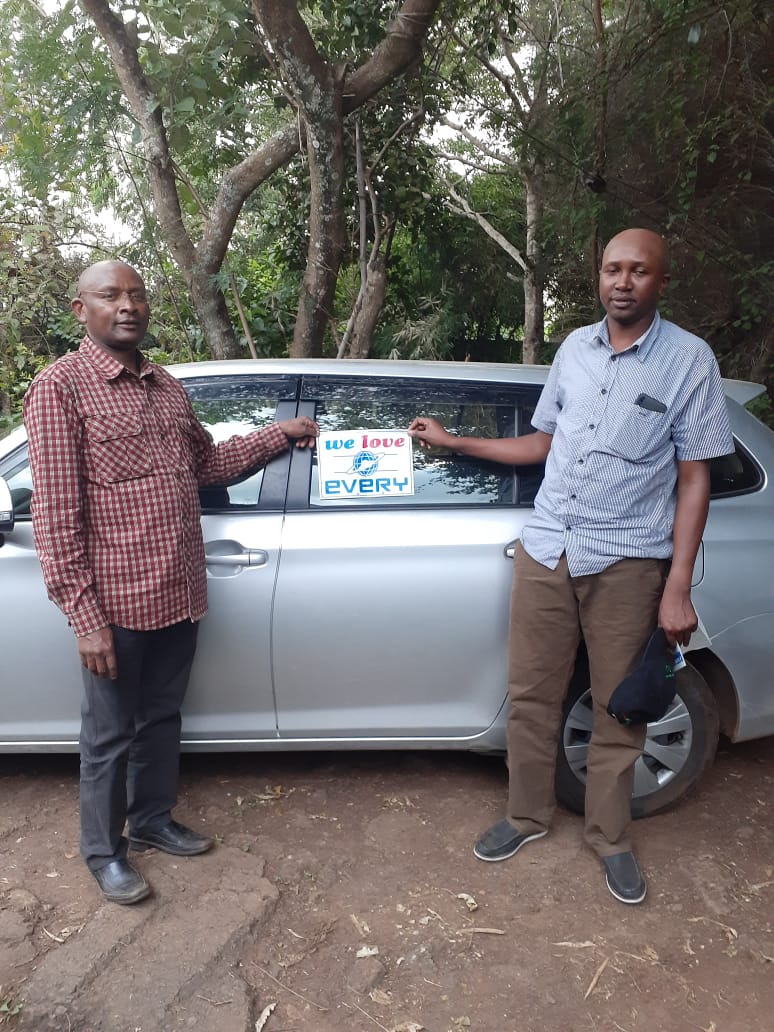 The customer who imported TOYOTA COROLLA FIELDER from EVERYCAR.jp sent the photos.
The TOYOTA COROLLA FIELDER is Kenya's most popular Toyota station wagon.
The first TOYOTA COROLLA FIELDER was introduced in 2000 as a compact station wagon. It is no exaggeration to say that this model represents the Corolla series, which has gained popularity for its stylish and easy-to-use design.
Most of the old station wagons had a strong image of being used in corporate vehicles, but the improved interior and exterior textures have resulted in a stylish design.
First- and second-generation TOYOTA COROLLA FIELDER are popular mainly in Uganda, Zambia, and the Caribbean.
The third generation was launched in 2012, and this is the current model, which is gaining popularity in countries with age restrictions, such as Kenya and Jamaica. In addition to the charm of securing a wide interior space, a sense of luxury is added.
The third generation retains the appeal of the TOYOTA COROLLA FIELDER, which has ample interior space despite its compact size, while adding a more luxurious feel. Speaking of Corolla, it is a model with a strong image of a popular car, but in recent years it has shifted to a slightly higher-end route. The Corolla Fielder followed this trend, adopting a high-quality interior and exterior like a luxury car.
There are many users who like this design among wealthy people in Kenya, so many third TOYOTA COROLLA FIELDER are exported from Japan every month.
The TOYOTA COROLLA FIELDER, which has a 1,500cc petrol model and a hybrid model, is very nimble and has good fuel efficiency, so it is a very convenient model even on rough roads overseas.
If you are looking for Used TOYOTA COROLLA FIELDER, please check our list.
The list of TOYOTA COROLLA FIELDER (* Click to open).
We do our best work for all customer's partnership.
It's for SDGs Goal number 17 "PARTNERSHIP FOR THE GOALS"
Let's work together !!
Best Regards,