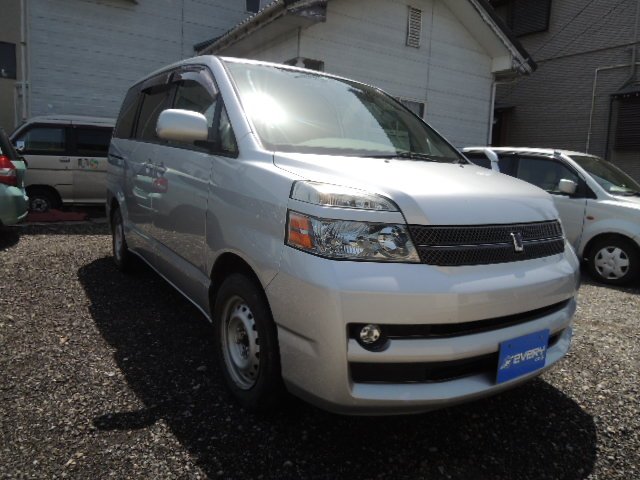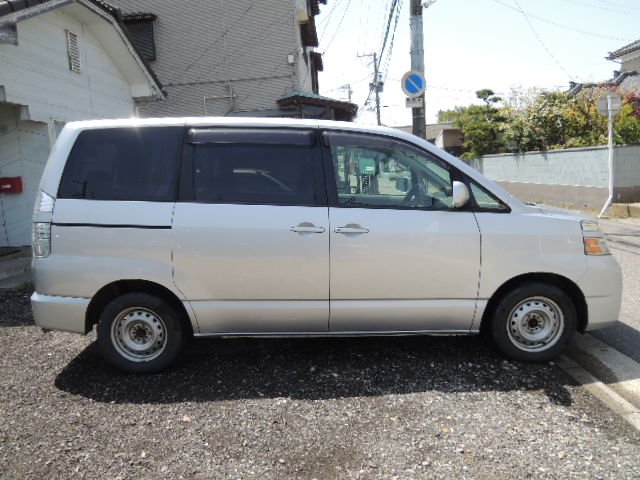 Voxy is a 5 to 8 seater minivan type passenger car sold by Toyota Motor Corporation. In contrast to Noah, while having a strong impression of a dress-up element, like Noah, slide doors are provided on both sides. The main rivals are Nissan Serena and Honda Step Wagon. 
Initially it was only a 4-speed automatic, 8-seater, but with minor changes in 2004 the CVT (continuously variable transmission) and 5-seater grade were introduced. It is an in-line 4-cylinder 2.0-liter naturally aspirated engine driven by the front wheels or four wheels from the first generation to the present. The first was equipped with 1AZ-FSE and adopted Toyota's direct injection system D-4, which used lean burn (lean burn) in the first half, but with the CVT in the second half. Basically, it has been changed to the stoichiometry D-4 that performs combustion at the ideal air fuel ratio, and the exhaust gas level is reduced.
As with Noah, the second generation has adopted an analog center meter, and the third generation has adopted an orthodox analog meter. All model water temperature gauges are not installed. Basically, it is a car exclusively for domestic use in Japan, but left-hand drive vehicles are also sold as custom order vehicles.
2006 TOYOTA VOXY X Both Power Slide Door!!! https://www.everycar.jp/toyota/voxy/2006/731640/
If you are looking for awny Japanese vehicles , cars and truck and bus , please check our list.
The list of Japanese Used CAR , Truck and bus exporter EVERYCAR.jp (* Click to open).
We do our best work for all customer's partnership.
It's for SDGs Goal number 17 "PARTNERSHIP FOR THE GOALS"
Let's work together !!
Best Regards,