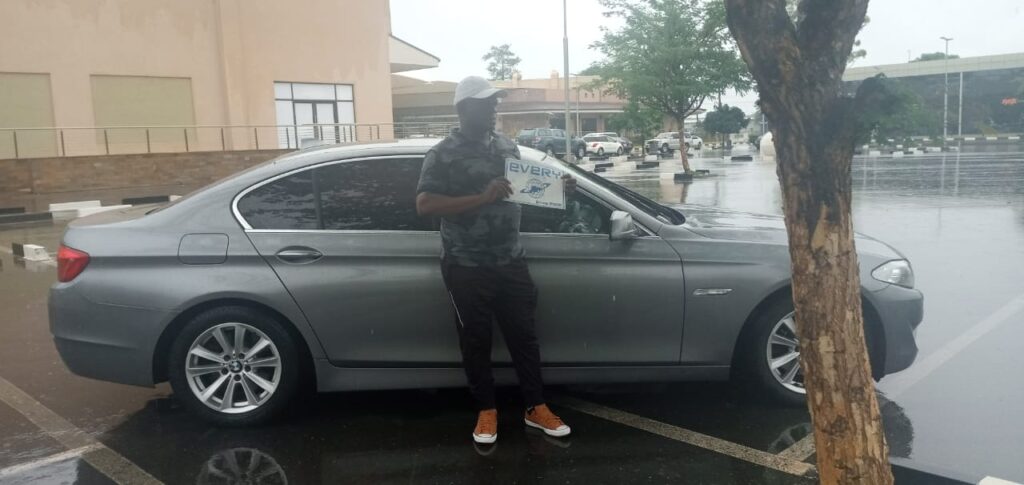 The customer sent the photo with EVERY's logo and reviews of the BMW 5 Series which he bought from EVERYCAR.jp
BMW 5 Series / 523D
2012 Year , 2000cc , Gray color
European cars used in Japan are also exported from Japan to all over the world.
European cars manufactured for Japan are manufactured for use in Japan, and in Japan there is a vehicle inspection system once every two years. And Japanese users treat their cars very carefully, so they also perform regular maintenance on their engines and undercarriage.
Therefore, even after 10 years, many European cars used in Japan are in very good condition.
Used European cars made in Japan are very attractive products for users in right-hand drive countries who like luxury cars.
Not only sedans but also used SUVs are popular, especially the BMW X3 and X5.
We can find various used European cars from markets all over Japan, so if you want to import European cars from Japan, please contact us.
If you are looking for any Japanese vehicles , cars and truck and bus , please check our list.
The list of EVERYCAR.jp (* Click to open).
It's for SDGs Goal number 17 "PARTNERSHIP FOR THE GOALS"
Let's work together !!
Best regards
----------------------
"EVERY's MISSION - To make smile in all over the world"
EVERY CO LTD since 2006 year
E-mail : y-watabe@everycar.jp
Mobile and Whatsapp : +819072259491
----------------------