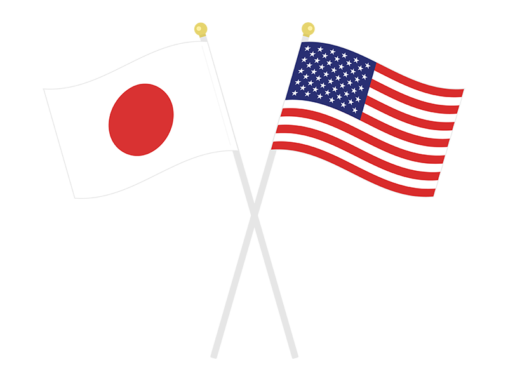 For many years, cars from Japan have been a dominant force in the U.S. auto market. Consumers crave these vehicles for a variety of reasons, including reliability, modern design and fuel efficiency. What consumers don't see is how these popular cars get from Japan to the U.S. Before embarking on this journey, there are certain steps you need to follow and be aware of.
According to the NHTSA Importation and Certification FAQ, a motor vehicle that is at least 25 years old can be legally imported into the U.S. regardless of whether it meets all applicable FMVSS regulations.
To properly import a 25-year-old vehicle into the U.S., you will need the following documents
1. Bill of Lading (issued by the shipping company)
2. Export Certificate (vehicle title)
3. English translation of the export certificate
4. Invoice (in English)
5. ISF filing forum (helps you file the ISF).
To import cars from Japan to the USA, you'll need to go through the following steps:
1.Determine whether or not your vehicles meet DOT and EPA standards.
2.Determine your responsibilities for shipping and importing your vehicles
3.Coordinate transportation details
4.Obtain and complete required documentation
5. Submit completed documentation to CBP upon entry
When shipping a car from Japan to the USA, vehicles are shipped by roll-on/roll-off (RO/RO) and container ships. EVERY Co Ltd accepts a variety of orders. From individuals who want to import a car from Japan to the USA for the first time. But also car dealers who regularly import cars from Japan to USA. Shipping cars from Japan to USA via RO/RO vessel is the preferred method for most shipping companies. It gives customers the flexibility to ship 1-30 cars on the same vessel shipping cars from Japan to USA.
The cost of shipping a car from Japan to the USA depends on the vehicle specifications, selected origin/destination ports, and distance. Shipping cars from Japan to USA should take approximately 20-45 days depending on the vehicle and port of entry. Ports in the USA include Long Beach, Jacksonville, Savannah, New York, Tacoma, Houston. EVERY Co Ltd has established relationships with many shipping lines that import vehicles from Japan to the USA. This allows our team to quickly secure space for our customers.
Among the cost of shipping cars from Japan to USA, customs require import cars from Japan to pay tax/duties. The duty on an import car from Japan to USA is the price paid for the vehicle. The percentage of duty and tax (GST) for different vehicles depends on the below:
Cars: 2.5%.
Trucks: 25%.
Motorcycles: 0% or 2.4%.
More than 25 years old, JDM is skyrocketing in popularity in America.
If you are looking for any Japanese vehicles , cars and truck and bus , please check our list.
The list of Japanese Used CAR , Truck and bus exporter EVERYCAR.jp (* Click to open).
We do our best work for all customer's partnership.
It's for SDGs Goal number 17 "PARTNERSHIP FOR THE GOALS"
Let's work together !!
Best Regards,