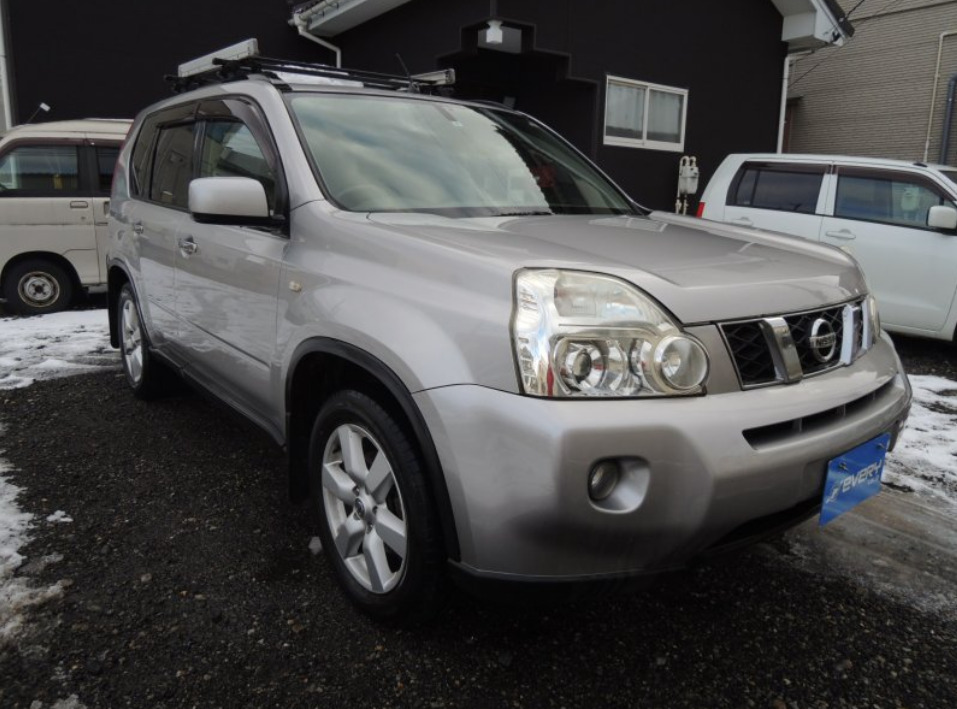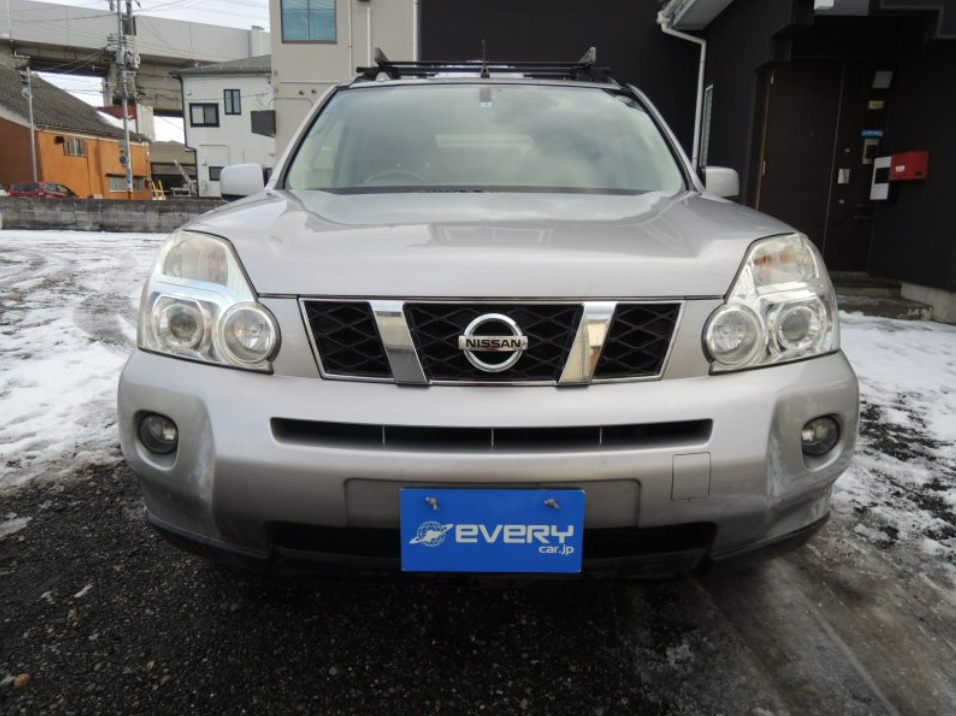 Good SUV have arrived by purchasing from local customers. This car is NISSAN X-TRAIL DNT31 model Diesel MT. I went to pick it up, drove to our company,  it was very powerful and in good condition. It was not purchased from an auction, it can be sold cheaply. We are waiting for your inquiry.
2008 NISSAN X-TRAIL  https://www.everycar.jp/nissan/x-trail/2008/7849613/
The X-TRAIL is a middle-sized SUV-type passenger car that Nissan Motor has been selling since 2000.
2nd generation T31 type (2007-2015)
The platform uses the Nissan C platform, the engine is set to 2,000cc MR20DE and 2,500cc QR25DE, and the 4WD 20X has the only 6MT setting in the series. At the same time, Autech's Axis based on 20S / 25S is also available (however, there is no option setting for hyper roof rails). Champagne gold is also set as a special color for Axis. The turbo car was abolished after a full model change because it does not comply with the 2005 emission regulations. In September 2008, a 2000cc turbo clean diesel engine jointly developed with Renault was added. In addition, a tarpaulin is standard equipment on all models for active users. The 4WD specification mechanism is equipped with a system called "All Mode 4X4-i. Although the name is confusing as full-time four-wheel drive, it is a general standby four-wheel drive system that does not have a center differential. Regarding the meters, the first generation was a center meter, but the second generation moved to the general driver's seat. Also, the fender, which was made of resin in the first generation, was abolished to improve productivity. Initially, there was information that the design would change drastically, but the design of the first model was well received, so it was a model change with a keep concept. Of course, the "pop-up steering" (only for 20X / 25X CVT specification cars), which is the selling point of this car, was equipped with a tilt adjustment mechanism and a telescopic adjustment mechanism in the latter model of the predecessor T30, but the telescopic adjustment mechanism was abolished in the T31 type. (Only the tilt adjustment mechanism is available), "Full waterproof interior" (normal seat fabric can be selected as an option), and "Hyper roof rail" have been inherited by the second generation T31 after improving usability. .. Both left-hand drive and right-hand drive vehicles are equipped with a side brake lever at the left position. For this reason, right-hand drive cars are far from the driver.
With the model change to the T31 type, cold region specifications became standard equipment.
If you are looking for any Japanese vehicles , cars and truck and bus , please check our list.
The list of EVERYCAR.jp (* Click to open).
We do our best work for all customer's partnership.
It's for SDGs Goal number 17 "PARTNERSHIP FOR THE GOALS"
Let's work together !!
Best regards