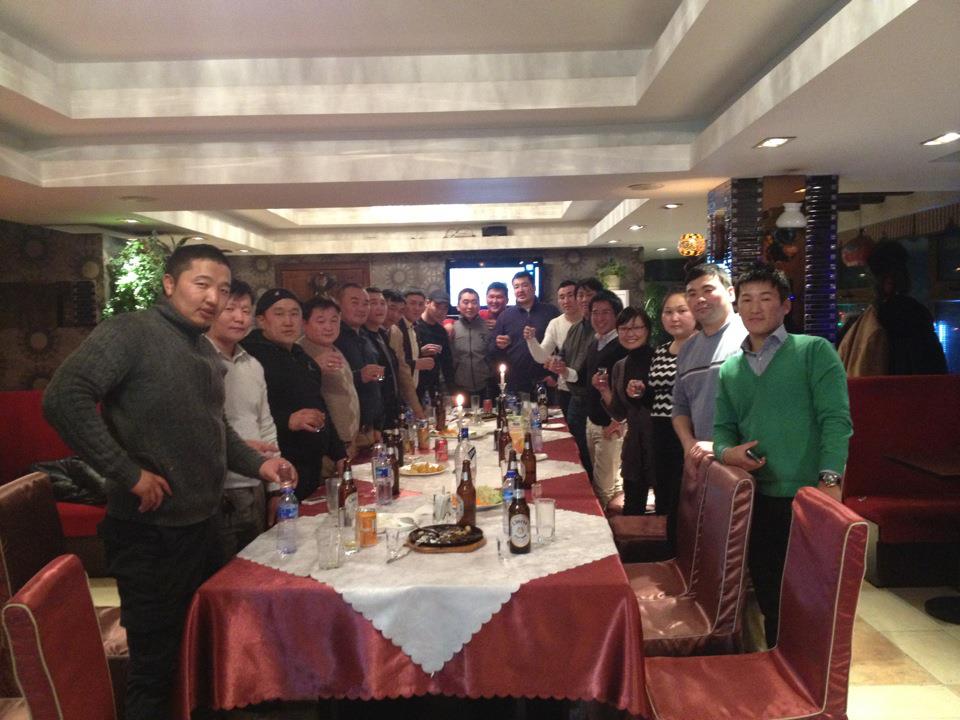 I visit to Mongolian for three time , this photo is for 2nd time.
It is one of our important strategy and service "EVERY's MEETING".
What is "EVERY's MEETING" ?
I make this meeting in this business trip , their all member are some of our customers and partners in Mongolian.
We made this meeting and we talked our future business and car business and support for Mongolian people.
This meeting was very important for our future.
We can make business only telephone and internet. But we can not make strong bonds if we don't meet "Face to Face".
I got important ideas in this meeting , and I got also one claim too. Claim is important for our future and customers satisfaction.
I was so glad when I got the claim because if the customer don't want to make deal with us for future , the customer didn't tell me the claim.
Therefore , this "EVERY's MEETING" is very important our future.
I want to try making this meeting in many countries and with many customers.
If you are looking for any Japanese vehicles , cars and truck and bus , please check our list.
The list of Japanese Used CAR , Truck and bus exporter EVERYCAR.jp (* Click to open).
We do our best work for all customer's partnership.
It's for SDGs Goal number 17 "PARTNERSHIP FOR THE GOALS"
Let's work together !!
Best Regards,
CEO
Yuichiro Watabe