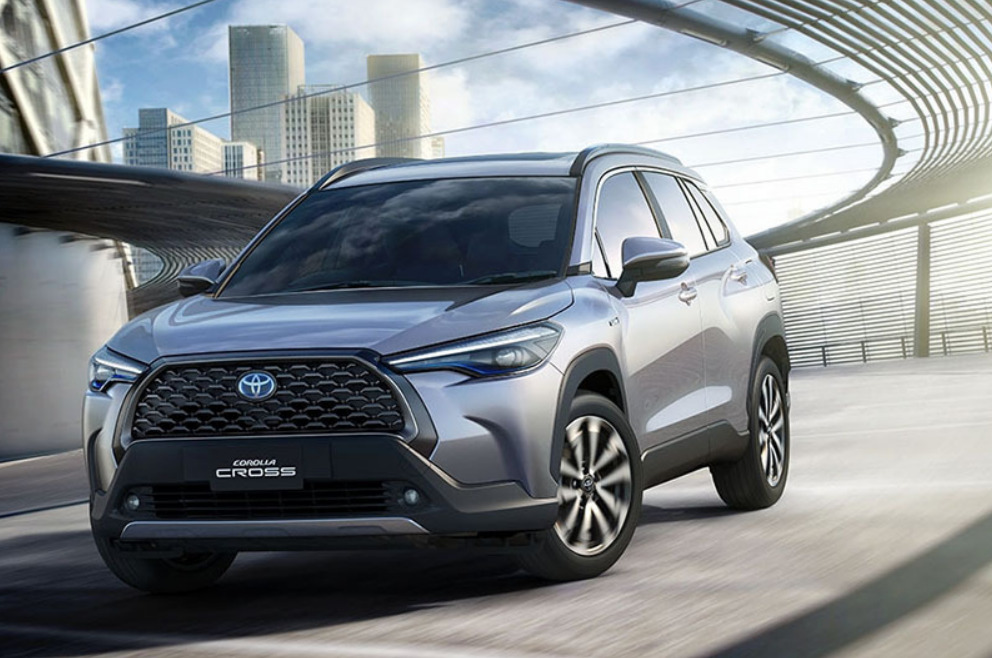 Toyota Motor will also start production of the small sports utility vehicle (SUV) "Corolla Cross" currently produced and sold in Thailand at the Takaoka Plant (Toyota City, Aichi Prefecture). Production will start around August, and the initial monthly production is estimated to be around 7,000. In addition to domestic sales, we are considering exporting to Europe and Australia in 2022. By launching SUVs, which are the main models, domestic sales will be further strengthened, and at the same time, it will lead to the maintenance of domestic production, which is positioned as the foundation of manufacturing capabilities.
Two models, a gasoline engine vehicle and a hybrid vehicle (HV), will be produced and sold in Japan. As for gasoline engine vehicles, it is expected that vehicles equipped with a 1800cc engine, which is being developed in Thailand, will be launched in the Japanese market. In 2022, it plans to introduce a model equipped with the 2000cc engine that adopts the new design method Toyota New Global Architecture (TNGA).
The Corolla Cross, the first SUV in the world-famous flagship model "Corolla," was launched in Thailand in July 2020. Since then, it has expanded its sales area mainly in Southeast Asia, such as Indonesia, Vietnam, and the Philippines.
SUVs are becoming more popular because of their design, drivability, and ease of driving. According to the Japan Automobile Dealers Association, the domestic market since 2017 has been declining in the number of passenger cars sold as a whole, while SUVs are on the rise. The number of vehicles sold in 2020 years increased by 38.4% from 2017 to about 630,000 units.
Toyota is accelerating the expansion of its SUV lineup, including the introduction of the medium-sized SUV "RAV4" in 2019 and the small SUV "Yaris Cross" in 2020, which is a factor supporting solid sales. The Takaoka Plant used to mainly produce sedans such as the Corolla, but now it also produces the RAV4. With the introduction of the Corolla Cross, it intends to protect the "domestic production of 3 million units" necessary for maintaining employment and technology.