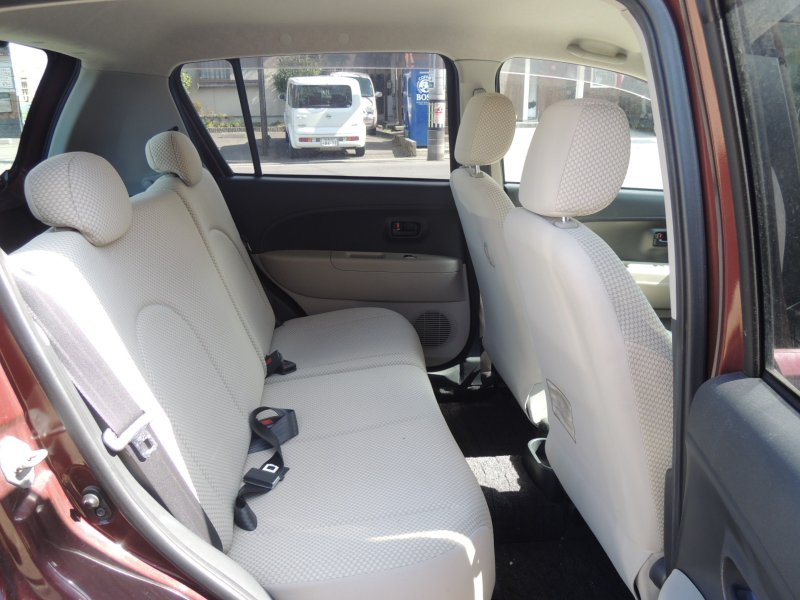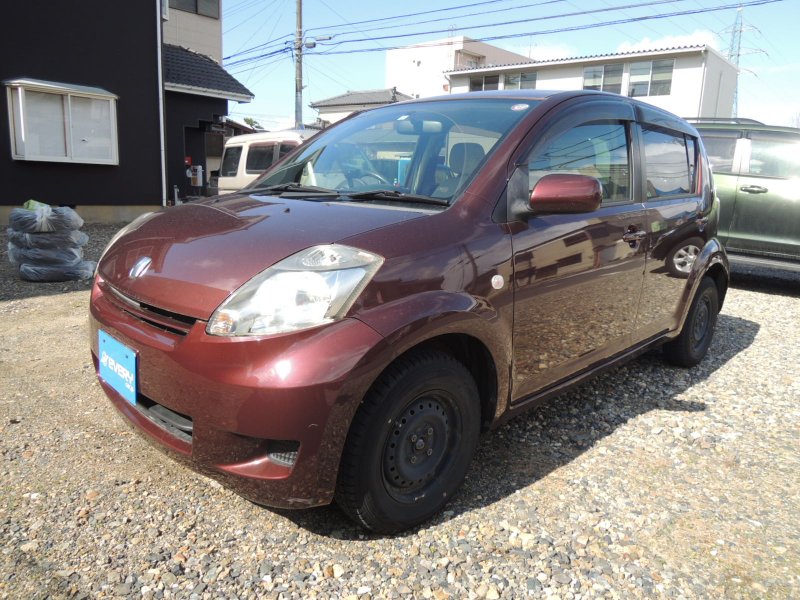 It is a car bought directly from customers in the city. The car was owned by a female owner, so the interior and exterior are very beautiful. The mileage is also low. The brown color is a very cute car.
The Passo is a hatchback type small passenger car (compact car) developed and produced by Daihatsu Motor and sold by Toyota Motor Corporation. The first and second generations were jointly developed with Daihatsu, with Toyota in charge of planning and marketing, and Daihatsu in charge of design, development and production. This model is not OEM but Toyota outsources production to Daihatsu, and Daihatsu's Boon is a twin car by badge engineering, but the vehicle model and the manufacturer were different. However, Passo's smart entry was equipped with Daihatsu's "key-free system" instead of Toyota's "smart entry & start system," and Daihatsu's existence appeared there. The third generation is a Boon OEM, the vehicle model notation is Daihatsu style, the manufacturer is also Daihatsu, and of course the smart entry is also a "key-free system".
Although the overall length is shorter than the original Vitz, the interior is wider. However, the front seat floor is tilted to allow the power train to escape during a frontal collision. The minimum turning radius is 4.3m, which is the same level as a general mini vehicle, and it is easy to handle. In contrast to the Vitz, which uses a floor shift / lever type parking brake, a column shift / foot-operated parking brake has been adopted, creating a space between the driver's seat and the passenger seat where bags can be placed. The dashboard also has a space for storing small items such as wallets and mobile phones, making it more conscious of female users (generally, women do not put small items in their clothes pockets, but carry them in bags. Because it is often).
The second-generation Vitz, which was announced the following year, was expanded to a total width of 1,695 mm, which is the limit of the 5th number size, so the Passo, which is 30 mm narrower than that, inherited the position as an entry model for Toyota cars from Vitz. It is sold as "Boon" by Daihatsu.
The engines will be the newly developed Daihatsu 1KR-FE in-line 3-cylinder DOHC 12-valve 989cc naturally aspirated engine (FF), (4WD) and Daihatsu's K3-VE in-line 4-cylinder DOHC 16-valve 1,297cc naturally aspirated engine (FF).
All transmissions will be column-shift 4-speed ATs (customized car TRD Sports M will be floor-shift 4-speed ATs and 5-speed MTs).
2008 TOYOTA PASSO https://www.everycar.jp/toyota/passo/2008/7800821/