Cars in stock: 220 Updated today: 3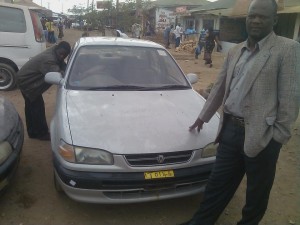 TANZANIA
WINFORD CHAVULA.T
Find attached is my picture at tunduma zambia-tanzania border receiving my latest vehicle it came on time and in very good condition very new than the year of manufacture 1996 Thanks a lot for keeping the standard Chavula (chief J )...
Popular MODELS
Local auction day !!
Hi,this is Shizuka. It is a local auction day ! Today is a bit cloudy and it is 10 ℃ now. Please don't miss new stocks ! http://www.everycar.jp/used-cars.php...
continue reading