CAR STOCK
5 reasons to buy from EVERY

Quality Japanese Used Car
Every single car we deal with has been through detailed quality check.
As a result there are many pictures about the small details of cars.

Affordable
We purchase our cars directly from end users or local market to keep the price low.

Special Order Available
Using our experiences and network, we can find cars that are not in our stock list for you.

Mongolia, Tanzania Branches and Other Local Agencies
Come to our local branch/agency to receive face to face advice from our staff.

Car Parts Available
We have professional staff for car parts, feel free to contact us for any questions.
learn more about Every
Cars in stock: 189 Updated today: 0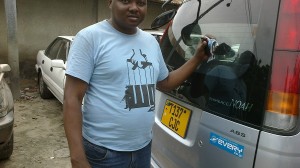 Tanzania
Charles Hamza
1.What kind of worries did you have before you order the car ? A:I did'nt worry because this is the second time to make bussiness with your company. 2.What is the opportunity to know our company? (Google key word or something) A:Your price is reasonable, good customer care, good communication....
Popular MODELS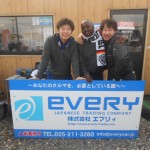 Our partner, Mr.Brian came to Japan from Uganda PART2!!
Hi Everyone, This is Ikeda. Now, Mr.Bryan is coming from Uganda. Of course, I was also guided stockyard of Every. Recently, day bad weather is often Japan, but this day was sunny. Surely, Mr. Brian Wh...
continue reading