Cars in stock: 176 Updated today: 9

Zambia
Catherine Mwape
Hi Watabe Hope you are good. I am good and this to confirm that my mother recieved her Pajero IO last week and she says its lovely and she likes it so much. I hope to see it when I get back home as am currently in the Netherlands. Thanks for everything and hope to …...
Popular MODELS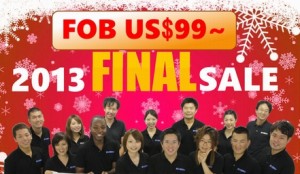 2013 FINAL SALE from today!!!
We start big sale on today. 70 vehicles are up to 82% off. The lowest vehicle is only 97 USD!!! First come, First served. Don't miss it! Suzuki...
continue reading