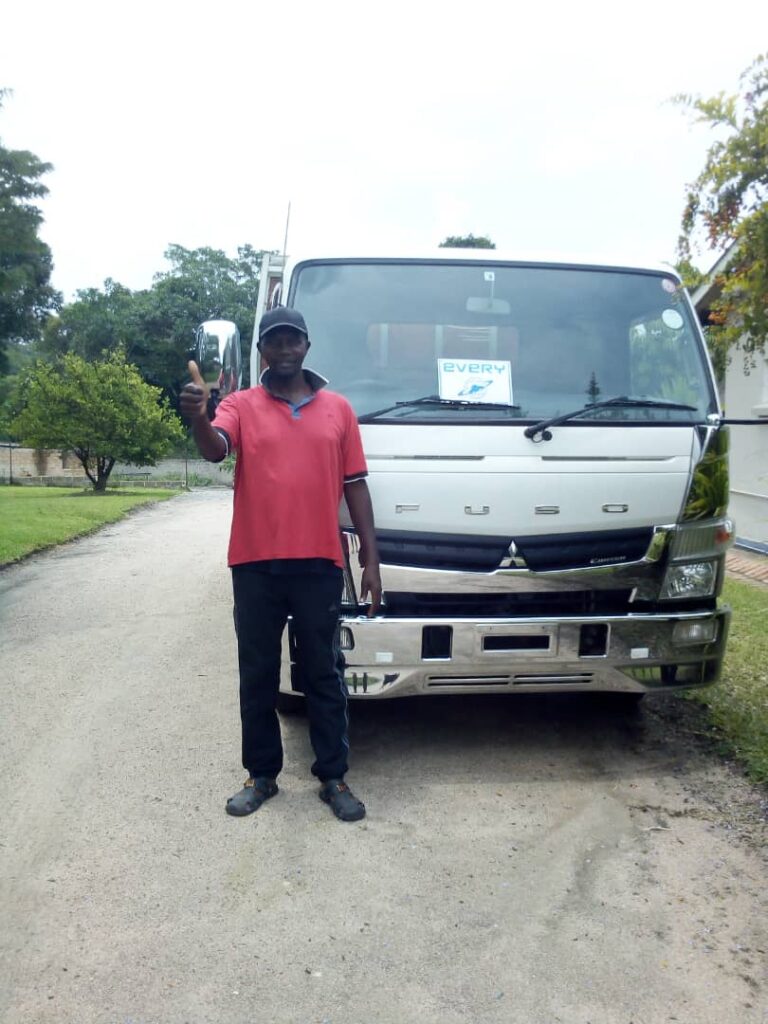 The customer sent the photo and reviews of the MITSUBISHI CANTER which he bought from EVERYCAR.jp
———————-
[Satisfied customer]
I am happy with the truck I purchased from everycar.jp . The vehicle is as seen in pictures and condition as described by sales team. I drove 2000 km from port to my home without any problem , and I was impressed good communication and fast shipping logistics. Truck was shipped from Japan to Dar es salaam port in 20 days. Thanks EVERYCAR.jp]
———————-
MITSUBISHI CANTER / FEB90-500228
2011 Year model / 2,990cc / 4P10 Engine
Customers in Zambia often requested trucks of a relatively old model year, but this customer requested a canter of a new model year.
Older Mitsubishi trucks have many tough engines and are popular with many users because they are easy to repair, but of course, newer trucks are very convenient even if the engine model changes. Is the strength of Mitsubishi trucks.
Older trucks certainly have a strong and tough engine, but many have a lot of mileage, some have damage to the undercarriage, and many have a lot of rust underneath.
Since it is a very popular engine, we often pay attention only to the condition and model of the engine, but it is recommended to purchase by looking at the condition of the entire truck.
This canter is the 8th generation model, and is a 4P10 series of 2,998cc in-line 4-cylinder, DOHC 16-valve, direct-injection common rail intercooler diesel turbo engine jointly developed by Mitsubishi Fuso. Introduced (for 1.5 ton class: 4P10 (T1) type 81kW (110PS), for 2 ton class: 4P10 (T2) type 96kW (130PS), for 2-4 ton class: 4P10 (T4) type 110kW (150PS) , For 3.5 ton class and above: 4P10 (T6) type 129kW (175PS)). These engines are equipped with a regeneration-controlled DPF and the first urea SCR system Bluetec system in the light truck class.
If you are looking for Japanese Used MITSUBISHI CANTER truck , please check our list (*click to open)
If you are looking for any Japanese vehicles , cars and truck and bus , please check our list.
The list of EVERYCAR.jp (* Click to open).
It's for SDGs Goal number 17 "PARTNERSHIP FOR THE GOALS"
Let's work together !!
Best regards
———————-
"EVERY's MISSION – To make smile in all over the world"
EVERY CO LTD since 2006 year
E-mail : y-watabe@everycar.jp
Mobile and Whatsapp : +819072259491