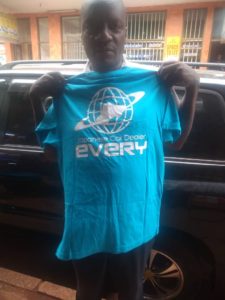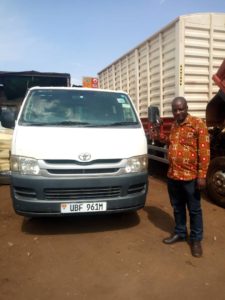 This is the customer's photo who bought TOYOTA HIACE VAN
KDH206V , 2008 YEAR , 3000cc , Manual transmission
TOYOTA HIACE VAN is one of most popular Japanese van in east Africa , especially in Uganda.
Old model (LH119 , LH109 , LH113 , LH103) are also still popular and still not low price.
Because the 2L engine is very very strong and toughness.
And nowadays , this 1KD engine is most popular , and there are so many stock in all Japanese market.
Therefore , if you are looking for any 1KD TOYOTA HIACE VAN , we can find good one IMMEDIATELY.
"IMMEDIATELY" is one of spirits for our company EVERY CO LTD.
We are trying to ,
Immediate response , immediate support for customer , immediate shipping , immediate documents ,,,
all moving so immediately.
If you are looking for TOYOTA HIACE VAN , please check our list.
[List of all TOYOTA HIACE VAN ] (*Click to open)
We do our best work for all customer's partnership.
It's for SDGs Goal number 17 "PARTNERSHIP FOR THE GOALS"
Let's work together !!
Thank you so much.
Best regards,
CEO Watabe