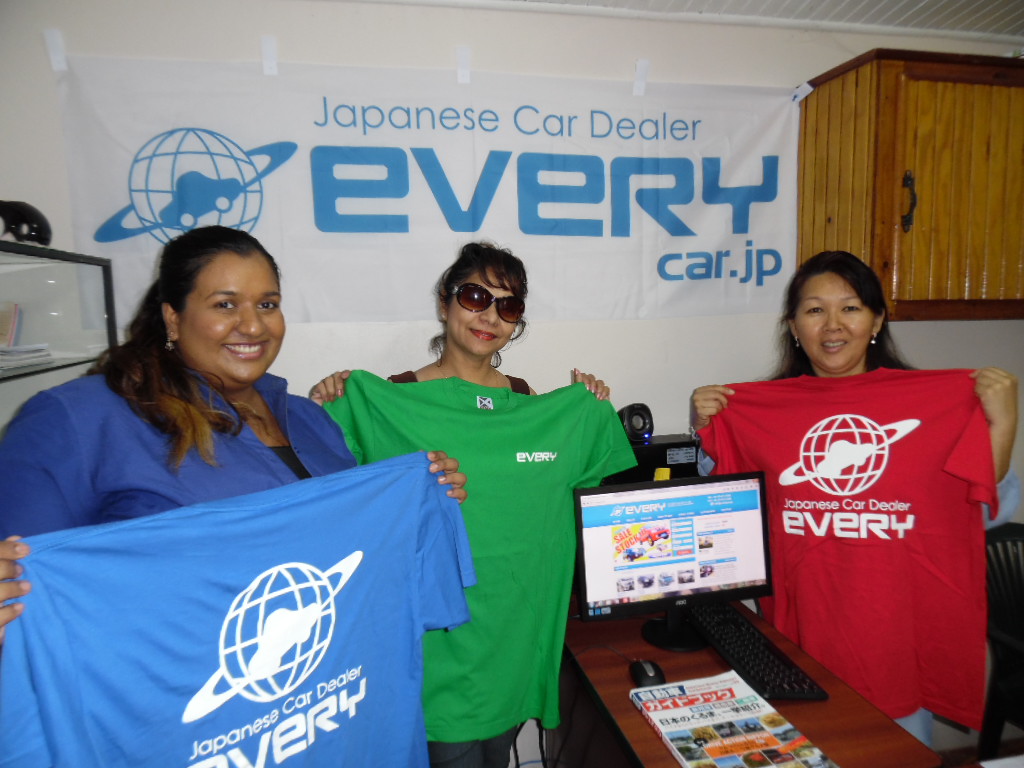 You can make your profit if you use "EVERY" original goods (T-shirts and Flags).
Our partners are using their goods in their office or anywhere.
For example,
1.A customer look for any Japanese used car from Japan and ask you.
2.The customer check EVERY's flags or T-shirts and you introduce EVERYCAR.JP
(And of course I will send our company's profile too)
3.The cuastomer check our website for smart phone or desk top or lap top.
4.You get the car order from the customer and buy from us.
5.You can get your commission. (I will transfer the commission after order is decided.)
Our smart phone site is easy to use , so you can get any car order even if you are anywhere.
And if you wear our T-shirts , you can become "Sales person of EVERYCAR.JP".
Let's make relationship with us !
Best regards,
CEO , Yuichiro Watabe