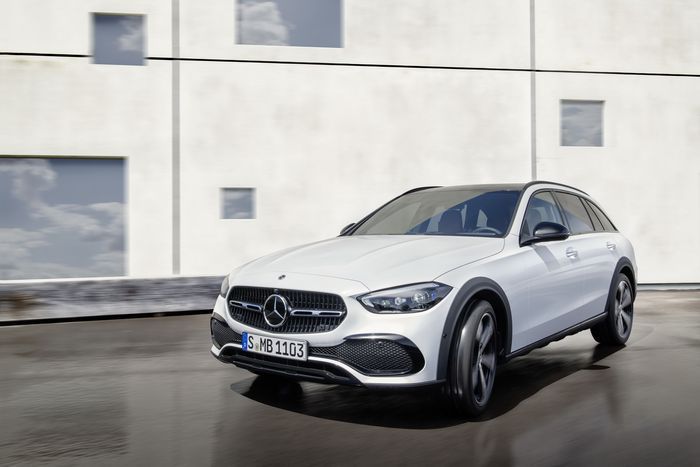 The C-Class All-Terrain differs from the regular C-Class Estate, offering an additional ground clearance of,
for example, 1.5 inches (40 mm), with its own front grille, front and rear skid plates, and flared wheel arches. The new body parts have an all-terrain slightly larger than the estate (station wagon), and the body size is 4,760 mm in length, 1,840 nn in width, and + about 40 mm compared to 1,495 mm in height, resulting in higher ground clearance, eye points, and getting on and off. The body size is a size that fits in a general parking lot while having the feature of SUV that it is easy to use.
If you are looking for any Mercedes Benz , please check our list.
The list of Mercedes Benz from EVERYCAR.jp (* Click to open).