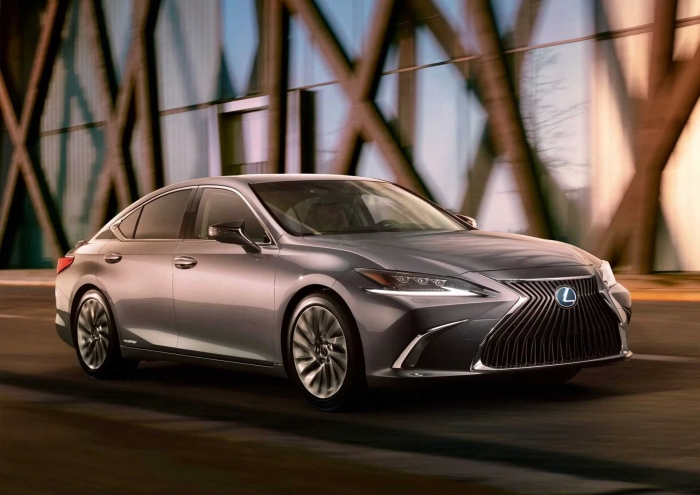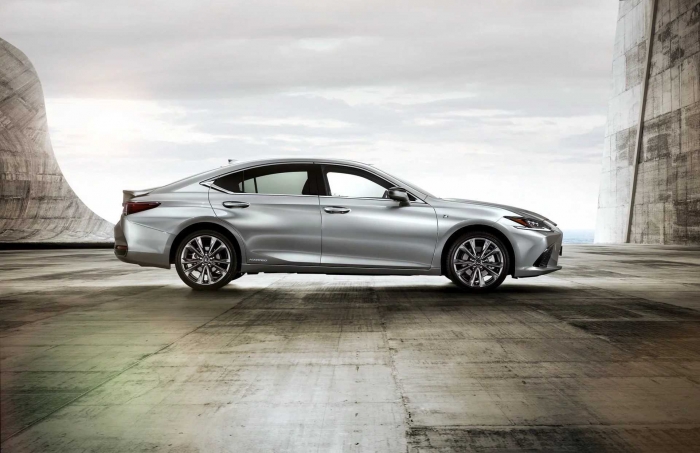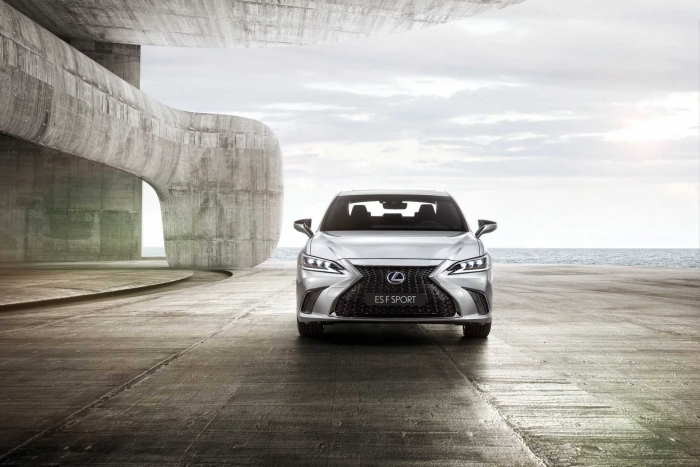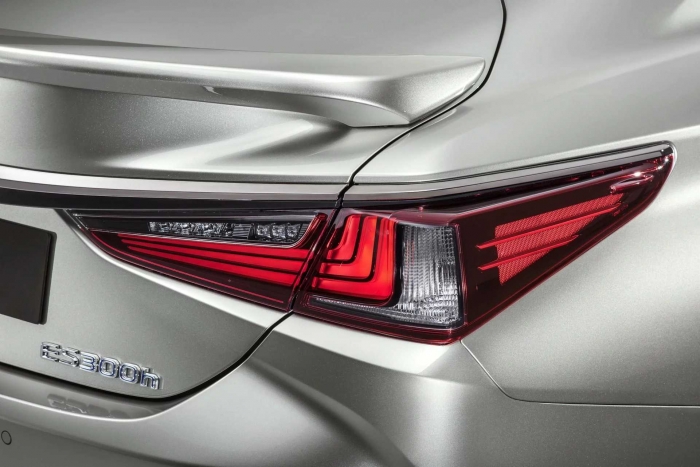 Lexus performs a full model change of the new LEXUS ES series, and it will be released in Japan from September 2018 in Japan. LEXUS ES 300 h will be released on October 24, 2018 in Japan as it is registering trademarks in Japan. Prior announcement in Japan is done around September. ES 350 will be added in 2019.
The spindle grill combines a sharply folded frame and a continuous vertical fin-like grill mesh like a ripple, emphasizing the sharp nose of ES, and a compact triple-headed LED headlamp has a balmy and sharp look. Toyota has adopted the TNGA platform from the new Prius, and is rolling out one after another to a new model.
Likewise, we have adopted the new generation Lexus platform "GA-K" as a new camry, and of course adopt this platform for ES.
Even looking at specifications and classes is a Lexus version of the new Camry. ES 200 / ES 300 h / ES 350 in the run-up (only in ES 300 h in Japan) run-up is different from the new Camry.
The preventive safety package Lexus Safety System + is also adopted.
If you are looking for awny Japanese vehicles , cars and truck and bus , please check our list.
The list of Japanese Used CAR , Truck and bus exporter EVERYCAR.jp (* Click to open).
We do our best work for all customer's partnership.
It's for SDGs Goal number 17 "PARTNERSHIP FOR THE GOALS"
Let's work together !!
Best Regards,
YUKI