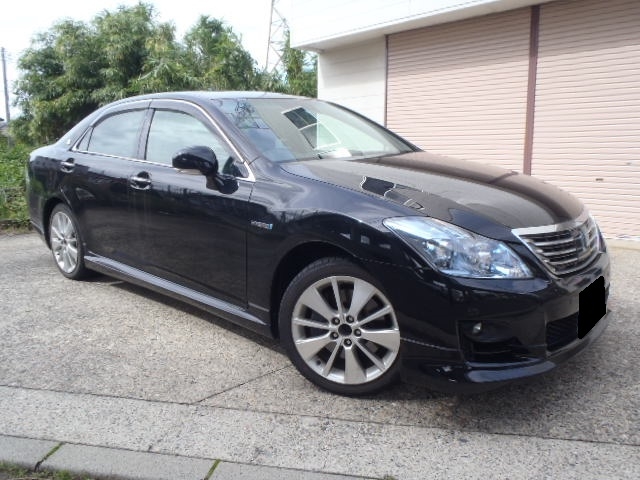 This TOYOTA CROWN HYBRID is used for our company working.
This is not latest model , but I love this shape and engine and running.
TOYOTA CROWN is one of most popular saloon car for TOYOTA which has legend history.
It was born since year 1955 and it is loved over 60 years even now.
This model is 13th generation and this is first hybrid model for TOYOTA CROWN.
The fuel consumption is 15.8km per 1 litter petrol.
and the FOB price is not so expensive beacsue nowadays the latest model is more popular than this model.
But many Japanese user are used this shape than latest model.
And of the engine is powerfull.
Our company used this car for 5 years.
And now , this is on sale now.
If you are interested to buy , please check the details !
2009 TOYOTA CROWN : https://www.everycar.jp/toyota/crown/2009/685615/
Best regards,
CEO Watabe